Tailor Your Glass Pendant Lights
Sprawled on the sofa, you're gazing upwards and feel the familiar tingling of desire to change the ceiling light. The incumbent is not to your tastes and looks lost way up there. Having high ceilings was a must-have on your wishlist when buying the house. Still, it's proving nightmarish to get beautiful glass pendant lights that have enough gravitas to have any impact in the space. None seem to have sufficient drop height to work – until now…
Carry on Reading...
Glass pendant lights are your first love when it comes to 'big lights'. There's something about an oversized chandelier that instantly brings a room to life. Magical sparkle that makes a place feel special. A slight decadence that makes you feel a little bit amazing every day.
Bubble chandeliers make a mesmerisingly understated glamour statement and are available in frosted and clear orb options. The best bit, though, is you can tailor your glass pendant lights to your exact drop measurements by altering the fabric cable lengths, so your light will always hang at just the right level. Not only that, you choose the colour of the cable too, so you get a stunning ceiling pendant that's perfectly in tune with your style. And if you need a little extra reassurance, Good Homes Magazine has tried and tested our Bubble Chandeliers and awarded them the coveted Good Homes Approved seal of, well, approval.
Showing the single result
Creating a pendant light that's just right for your space...
In a few clicks, you can have a statement light tailored to your exact ceiling height - and make a few personal style choices along the way too!
1. Decide how many outlet points you'd like - that's the number of cables. The more you choose, the more of a statement your light will make.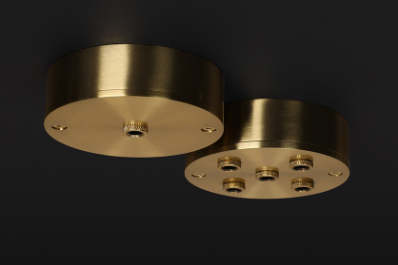 2. Next, choose the finish of the hardware - that's the metal ceiling rose, bulb holder and hooks. Gold, silver or black are your options here. As if by magic, a representation of your bubble light starts to build on the screen.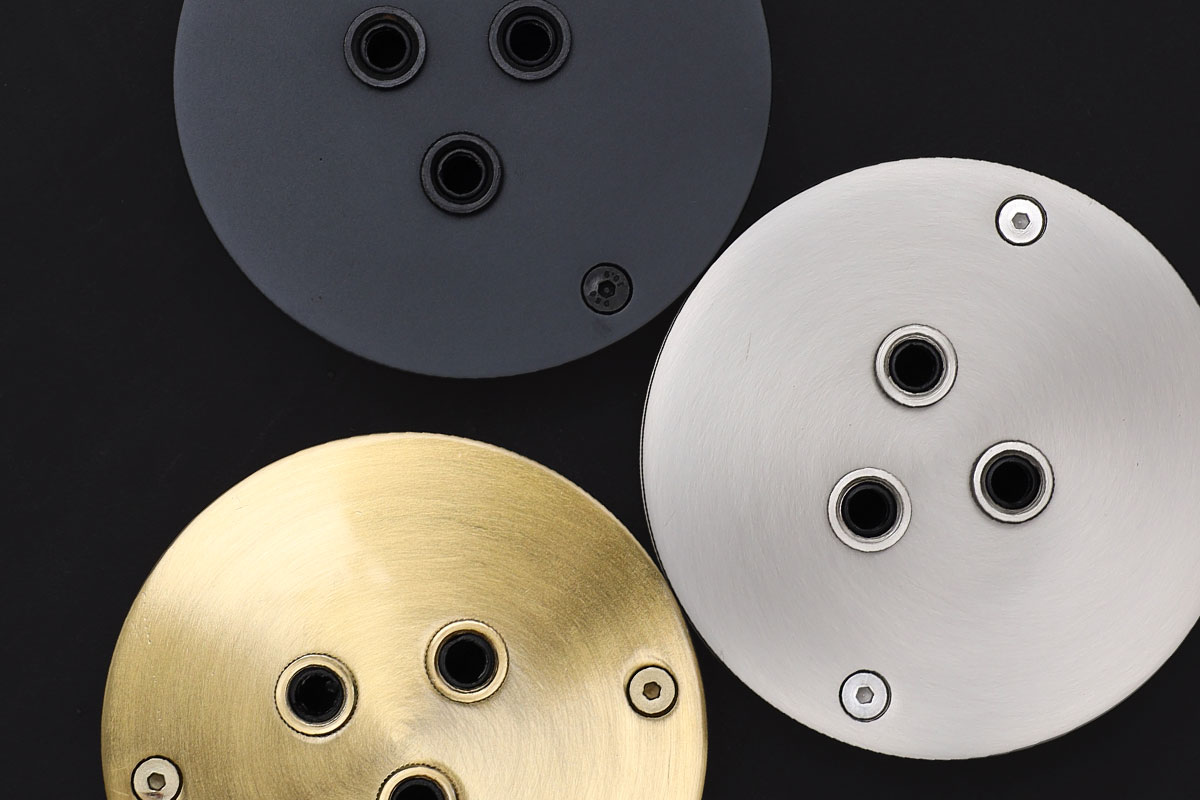 3. And now the fun begins, selecting your fabric cable colour! There are over 20 options, so you can pick something that absolutely matches your style and decor.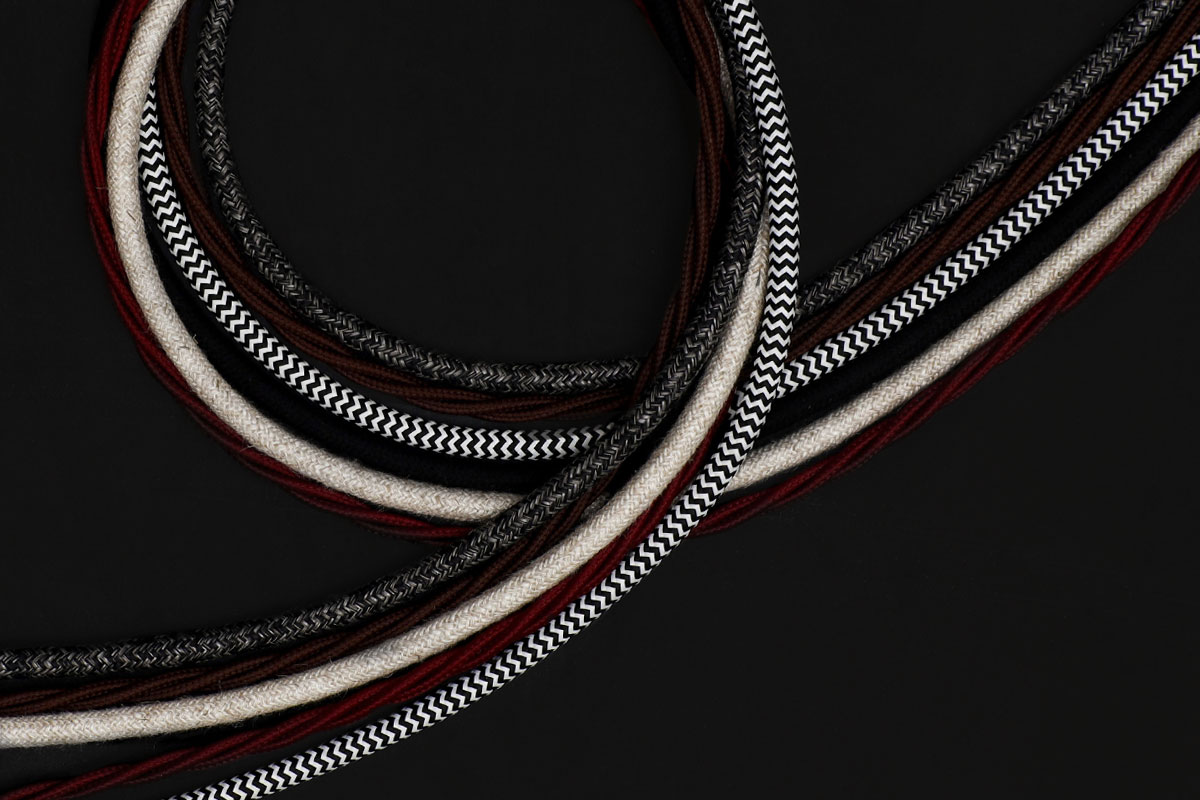 4. The slightly technical bit - fabric cable length. Grab a tape measure and follow the step-by-step instructions below to get the perfect drop for your ceiling height.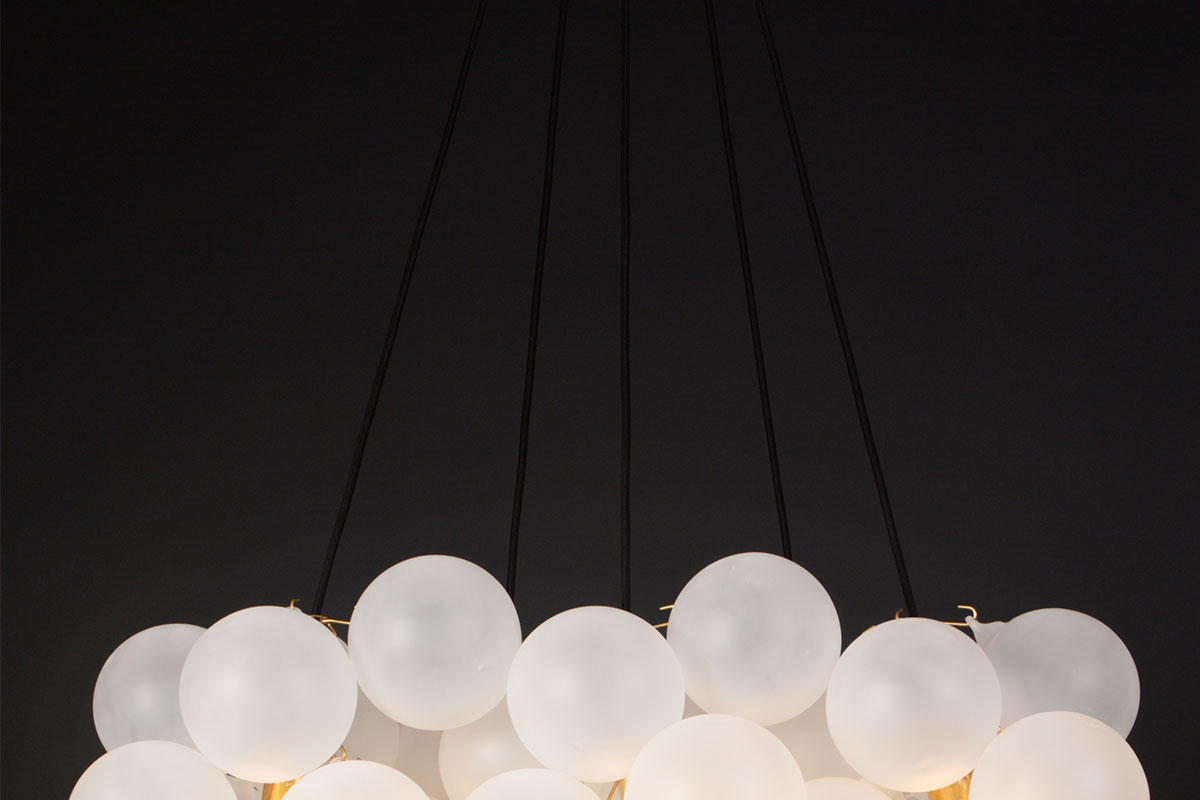 5. The chandelier is a collection of glass orbs and light bulbs. You don't have to buy the bulbs at this step, but life is much easier if you do.
6. Click to confirm your choices, add the light to your basket and sit back. Your bespoke light will arrive in about a week.
Measuring for the right cable length/drop
Working out what cable length you need can seem tricky, but it's just a bit of simple maths!
The glass 'chandelier' part of the light measures 26cm deep, including the bulbs.
So, decide where you'd like the bottom of the chandelier to hang and measure up from there to the ceiling, then subtract the 26cms to work out the final cable length you need.
P.S. The minimum cable length on our bespoke bubble chandeliers is 50cm to allow the orbs to sit correctly, any shorter, and they can't fan out.