Taking a closer look at your pendant light, you can't help but marvel at the gleaming copper fitting and matching light switch – the perfect accents for your room. Inhaling deeply, you observe how the light from your ceiling fixture provides the entire room with an unparalleled glow, prompting you to consider an entire home lighting transformation.
The Dowsing & Reynolds range of interior design products merges cutting-edge innovation with contemporary design to create exclusive lighting fittings that transcend the ordinary.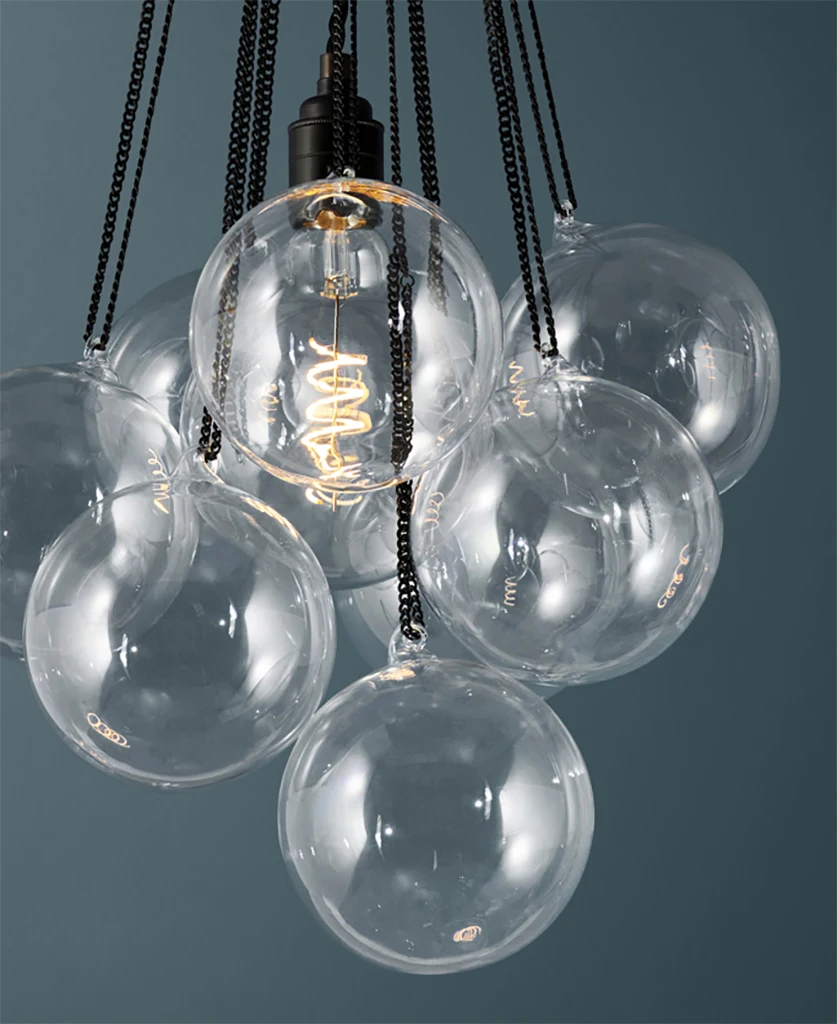 Luxury pendant lights can add opulence and distinctive character to any living space. These striking details can turn any room into a place you love to spend time, whatever the mood or time of day: relaxing, romantic, vibrant, upbeat, bright, sociable or peaceful. 
The delicate beauty from bubbly clouds of warmly glowing milky light bulbs to the shimmering clusters of pendant batons that command your attention every time you enter the room. You can change your space with our curated selection of lighting and enjoy the dramatic transformation it can bring.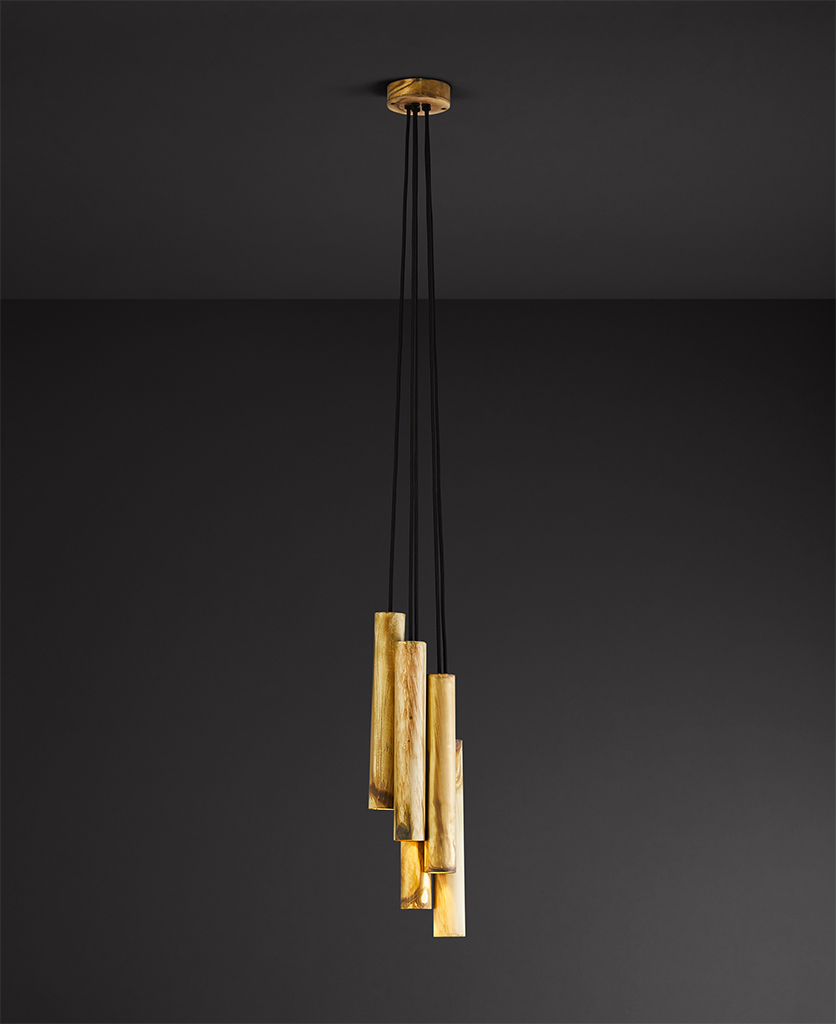 How can your home benefit from hanging pendant lights?
Create atmosphere: As the light cascades down from above, it illuminates the room with a gentle glow, casting intriguing shadows on the wall. The warm, inviting light creates an atmosphere of relaxation and serenity, setting a peaceful and tranquil mood as twilight falls. 
Add ambience: The soft, warm glow from luxury pendant lights creates a sense of intimacy, making a large room feel cosy and inviting. People love to congregate around pools of light, making your space feel sociable. It also enhances the beauty of other decorative elements in the room, such as the gold finishes of your plug sockets
Inject character: If you're looking to spruce up your space with personality and intriguing features, our pendant lights' stunning shapes and materials add texture, depth, and dimension to a room, giving it a new level of visual appeal.
Our hanging lights come in a variety of styles, sizes, and designs. From classic triple pendants to stylish Art Deco designs, these dazzling pieces make a statement with their bold textures and captivating shapes. Let our designs take your room to the next level.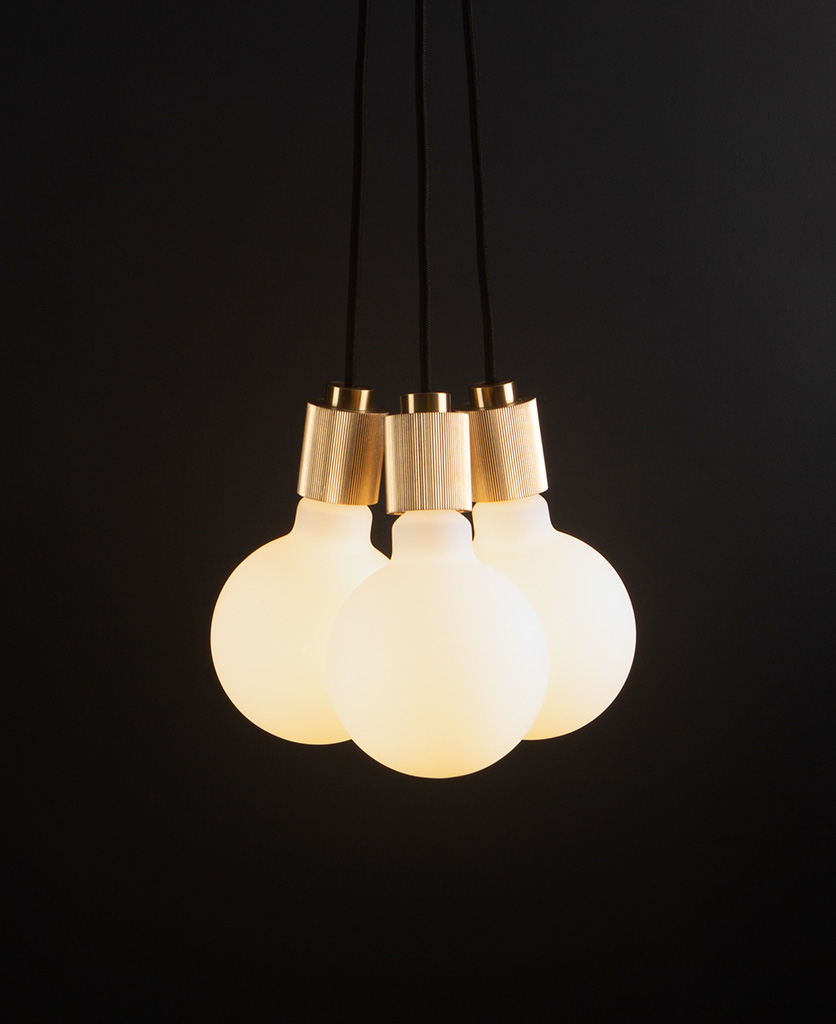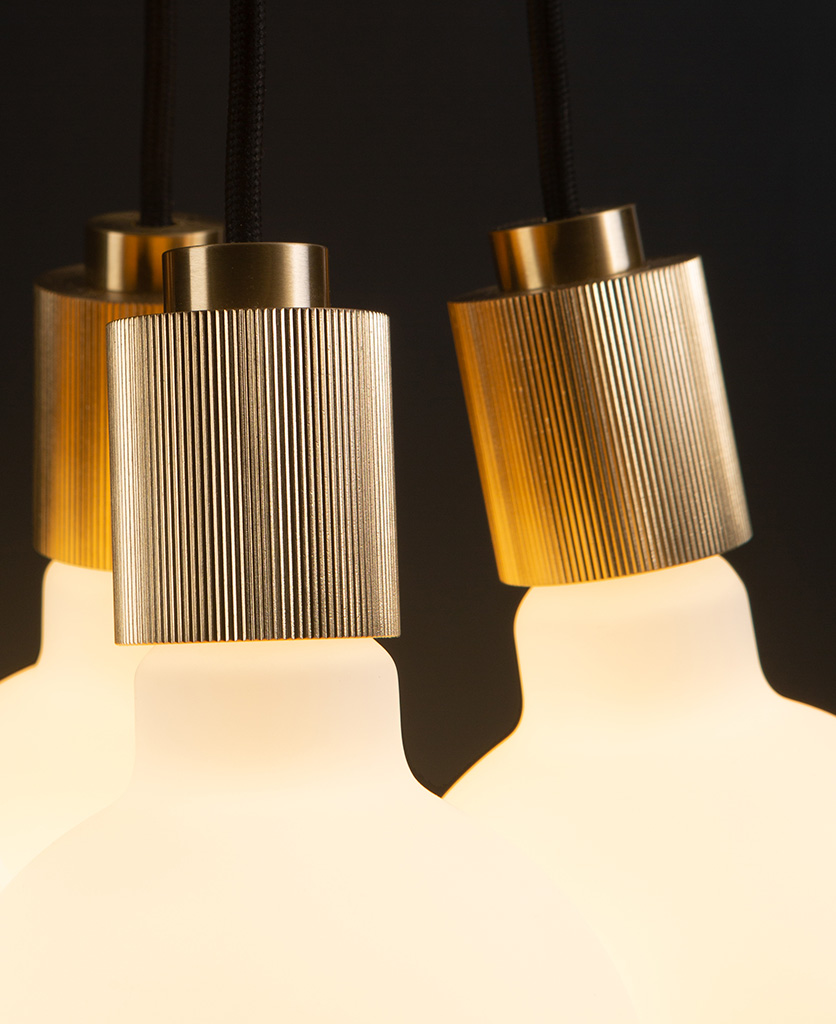 Let the glimmer of cluster pendant lights guide you through your daily tasks
Create an ideal cooking and entertaining space with a multi-pendant light for your kitchen island – emitting focused light for preparation and creating a soothing ambience when dimmed these also serve as a handy visual divider between your kitchen and dining area With multiple pendants arranged conveniently evenly spaced on one ceiling rose, it's easy to create a designer look above your breakfast bar – without all the measuring.
Suspend a cluster of pendant lights from your ceiling to see the mesmerising grandeur they create as they draw your gaze upward like contemporary artwork, making your room feel bigger.
No matter what look you want to achieve, we've curated a lighting range  that will leave you delighted you made the decision to upgrade your old pendant lights. 
If you're feeling super-creative or want to tweak one of our classic pendants to match your decor, you could be looking for a custom pendant light. These enable you to change the cable colour, cable drop length, and the hardware (metal) finish for a lighting solution that blends seamlessly with the aesthetic you want to achieve. 
Dare to stand out with statement pendant lights
Our range of statement pendant lights invites you to step into a world of bold and daring interiors or simply make more of a feature in your home . 
To create captivating bedroom lighting with a difference, browse our unique leather cuff pendant lights. 
The smooth, supple and luxurious leather material used to wrap these shades, combined with the metal stud fastenings, provides a visually beautiful combination of textures. How about pairing your new leather cuff pendant light with leather pull handles for a cohesive look?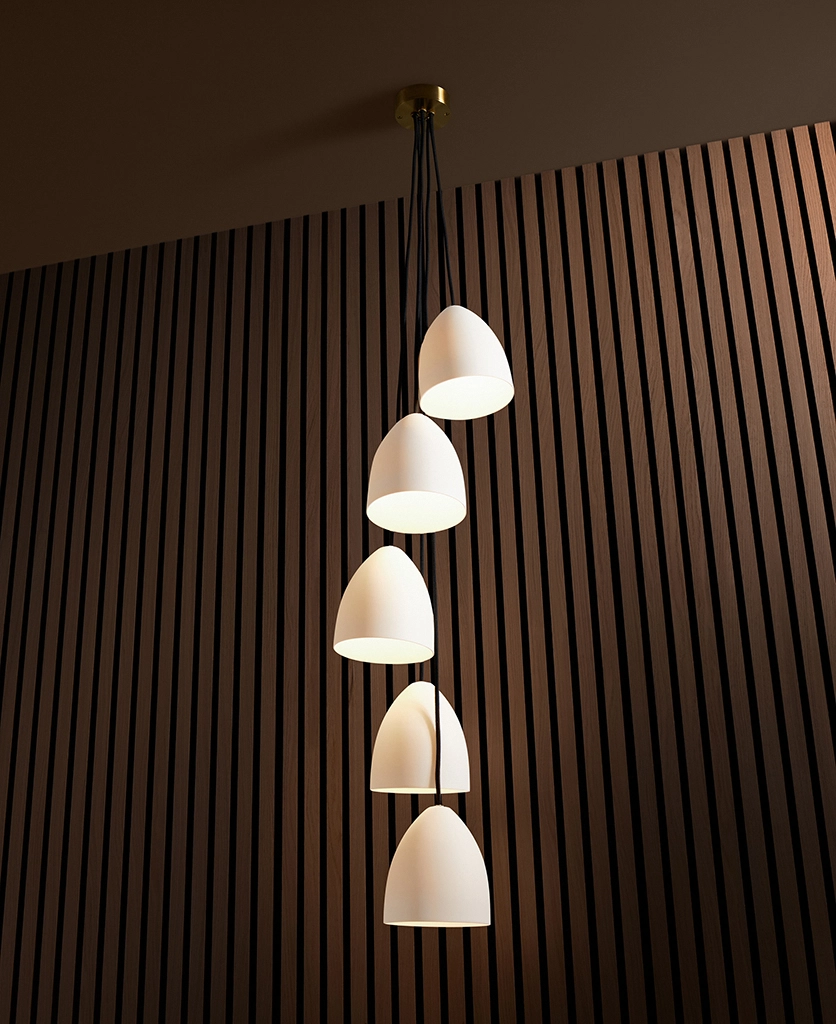 Find lighting that tells your story, create a home you love with Dowsing & Reynolds
Discover a world of creativity with our array of statement-making lighting pieces. Each fixture is expertly designed to delight your eyes and captivate your senses and enrich your everyday experience with our home details that improve even the simplest of tasks. Whether it's the exquisite design of the statement ceiling lights or the satisfying click of premium light switches, these interior enhancements make life more pleasurable. 
If you need help, inspiration, or answers to your questions when considering a new lighting fixture, do speak with our interior experts who are happy to help and usually respond within an hour or two.