We ❤ how you're using our… globe vintage light bulbs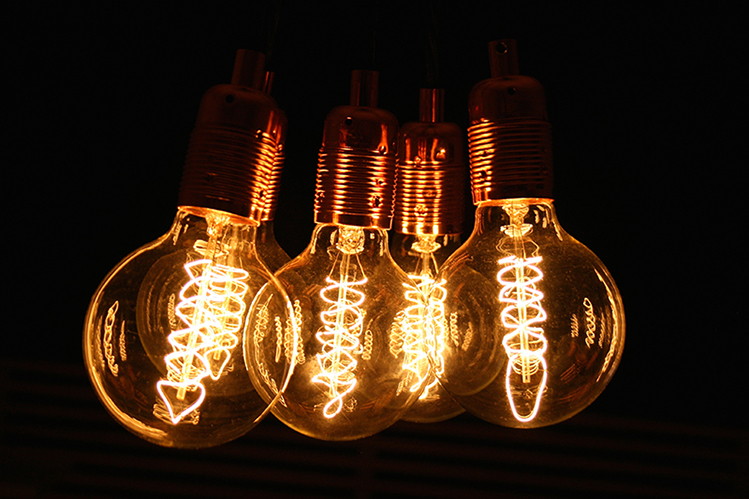 We love to see the gorgeous lights you're making with our stuff and today we're showcasing things you've created with our filament globe light bulbs.
Our globe filament light bulbs come in sizes medium with loop filament, large with spiral filament and extra-large with squirrel cage filament. They're very versatile and you can use them to make lights for quite different styles of interior – it all depends on what you match them with…
Design moody and atmospheric lighting with globe vintage light bulbs
This beautiful moody light fitting (and the one at the top of the page) was created by Katy Bignell and we totally love it – and what a gorgeous photo too.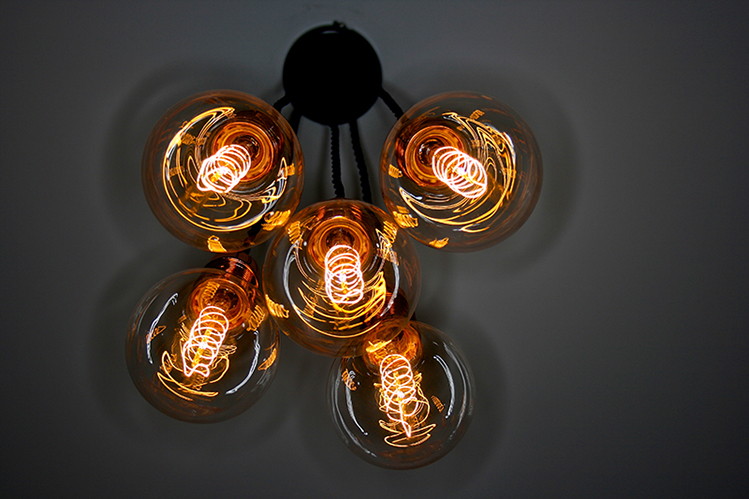 If you want to make a similar light, here are the bits you'll need…
Create laid-back comfy lighting with globe vintage light bulbs
This beautifully simple paired back light was created by Tiffany Grant-Riley @CurateDisplay and what a gorgeous bedroom to display it in. Jealous <3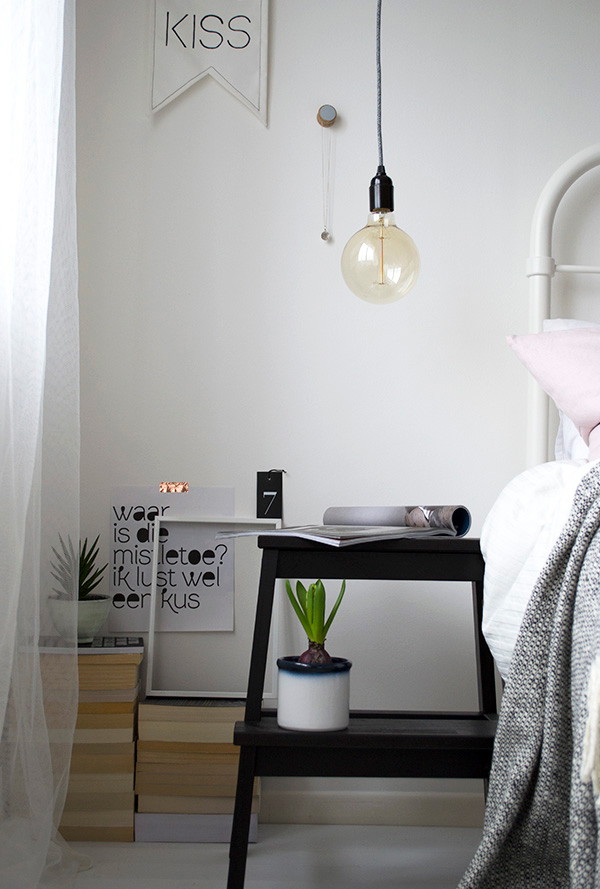 Above: Styling & photography © Tiffany Grant-Riley
If you want to make a similar light, here are the bits you'll need…
One of our E27 (screw) extra large globe vintage light bulbs with squirrel cage filament
2m of old grey jumper weave fabric cable
A black bulb holder
If you've been inspired by these amazing lights, or used any of our vintage lighting goodies already please do send us, or tag us in, your photos and you never know maybe we'll feature it in a later edition of 'we love how you're using our…'
Email contact@dowsingandreynolds.com or tag @DowsingReynolds