Vintage light bulbs, weddings & dining 'al fresco'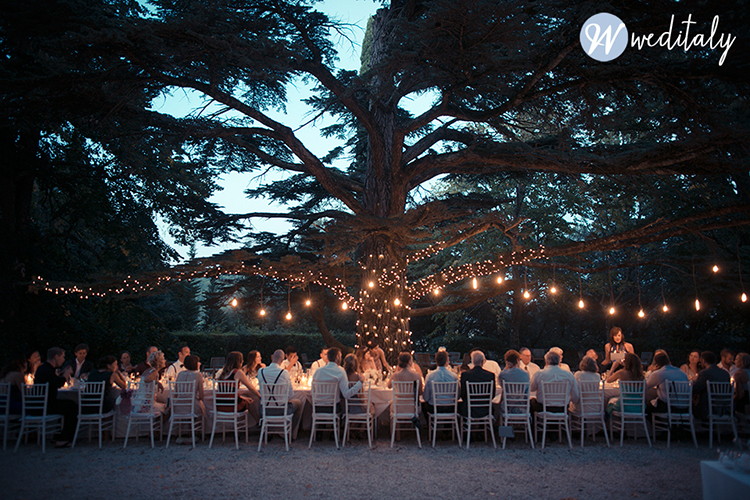 We love to see how you're using our stuff and with the wedding season fast approaching we thought we'd showcase how wedding photographers get creative with our vintage light bulbs.
Our vintage light bulbs come in different shapes, sizes and filament styles; our most popular seller is the pear-shaped vintage light bulb with squirrel cage filament. These are gorgeous filament bulbs, also known as Edison bulbs, which give off a beautifully atmospheric and romantic light. We can see why they're so popular with wedding photographers.
The warm ambient light given off by our vintage light bulbs is perfect for creating just the right mood as the sun goes down and the festivities begin. The soft light is very flattering on all skin tones and gives everyone that healthy, happy glow. Great for your wedding pics!
Vintage light bulbs also look amazing, so you can make lighting an integral a feature of your wedding décor and photographs, rather than an afterthought.
Vintage light bulbs – ambient lighting at an outdoor wedding
These fairy tale wedding shots (and the one above) featuring our vintage light bulbs were taken by Weditaly. Just gorgeous and providing the perfect background lighting for eating 'al fresco'!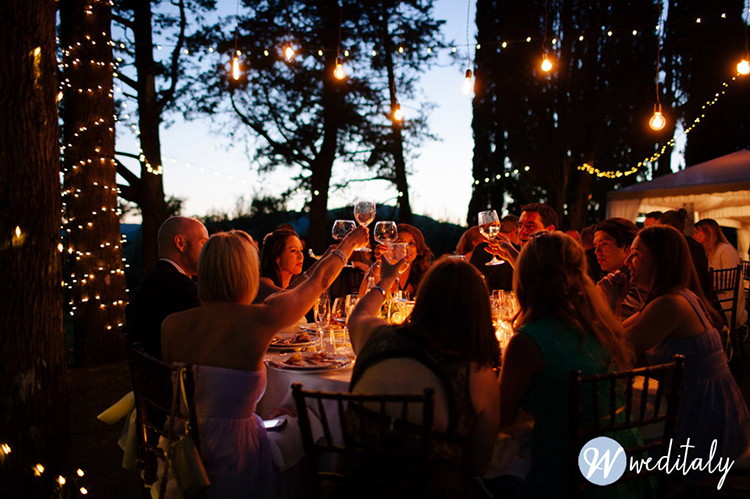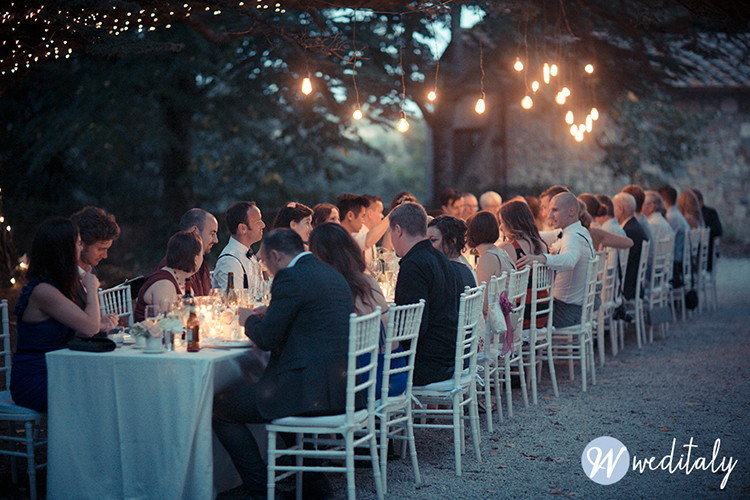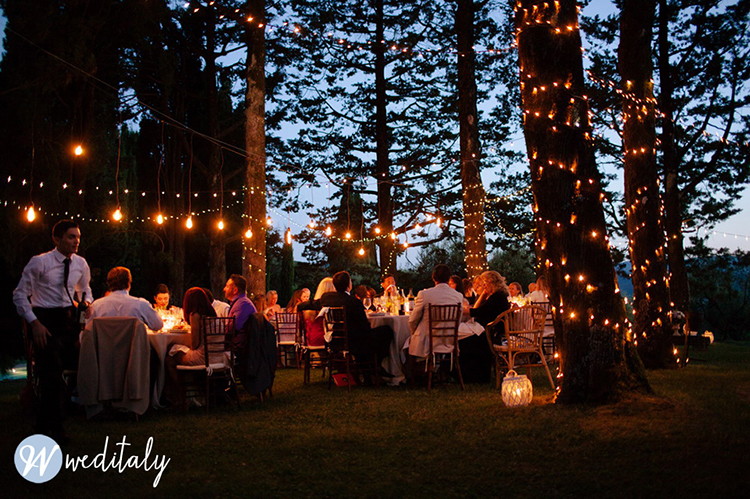 Above: Styling & photography © Weditaly
To create a similar look you'll need…
A mixture of filament bulbs
Forgotten silver E27 vintage bulb holders
White braided fabric lighting cable
Filament bulbs – moody industrial lighting for an unusual indoor wedding shoot
These amazingly moody and atmospheric wedding shots were taken by Paul Joseph Photography. By their own admission: "We are massive fans of anything urban, industrial, old. We love cars, films and light."
They wanted to create a wedding shoot with a difference and inspired by the film Drive starring Ryan Gosling and Carey Mulligan they set to work on their unusual industrial warehouse set. We think they smashed it!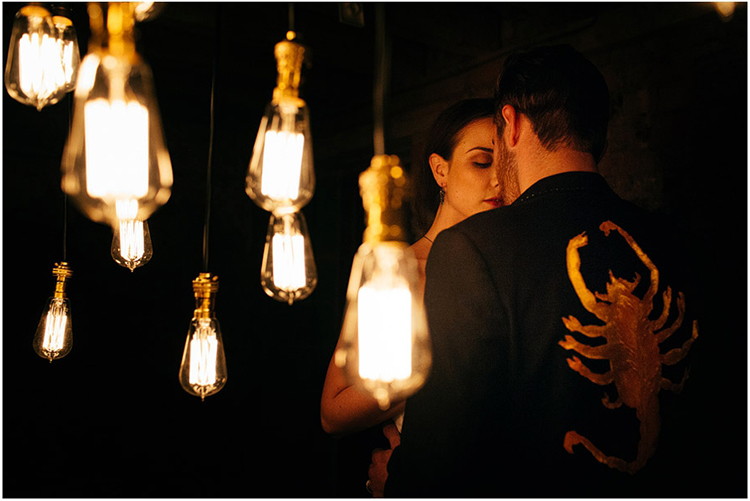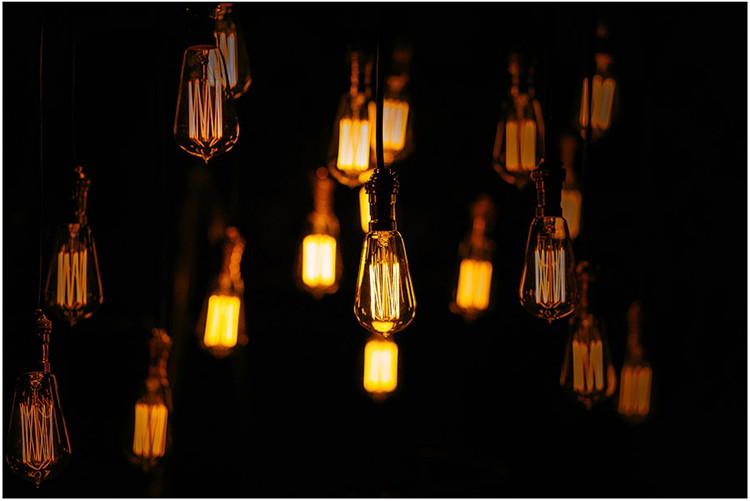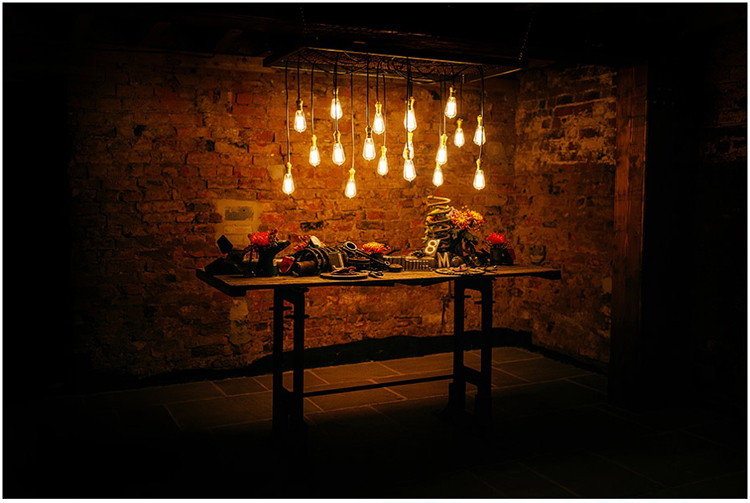 Above: Styling & photography © Paul Joseph Photography
To create a similar look you'll need…
Pear shaped vintage light bulb with squirrel cage filament
Polished black E27 domed vintage bulb holder
If you've been inspired by how these wedding photographers have used our gorgeous vintage light bulbs, or you've used any of our vintage lighting goodies already please do send us, or tag us in, your photos and you never know maybe we'll feature it in a later edition of 'we love how you're using our…'
Email contact@dowsingandreynolds.com or tag @DowsingReynolds