Designer light switches & sockets to turn you on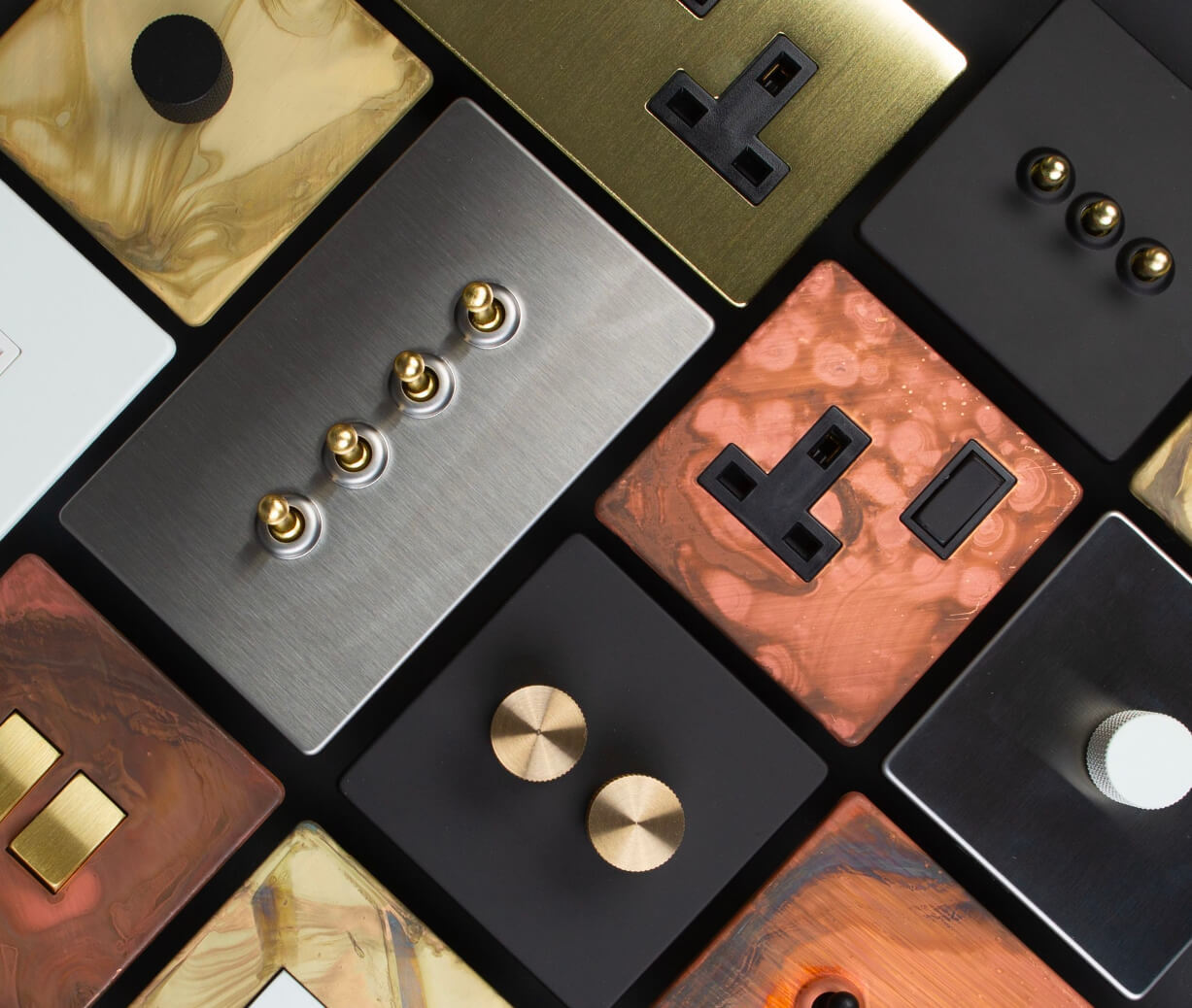 Announcing our gorgeous new range of exclusive designer sockets and switches. Our contemporary light switches and sockets are designed in-house by us to add the perfect industrial touches to your interiors. Here I'm picking a switch or socket that I think reflects each of my colleagues!
We pride ourselves as being 'Purveyors of Bare Bulbs & Hip Hardware'. Hopefully, by now you've seen our fabulous selection of gorgeous vintage light bulbs, LED's and designer bulbs. But did you know that we also have an extensive range of exclusively designed industrial light switches and plug sockets? After all, what's the point in having a carefully crafted lighting feature without having a bit fun turning it on. We've got retro toggle switches, beautifully crafted dimmers and coordinating plug sockets in so many colour combinations, and finishes, that we're sure there's at least one choice for everyone.
Designer light switches & sockets for everyone
Light switches, plug sockets and appliance switches are an integral part of our homes, so why do we overlook them so much when decorating? That's one reason why designed this range. Another is because we couldn't find any decent industrial style switches for our own homes. Our (not so) secret plan is to banish ugly white plastic switches once and for all, and you can help us!
Coordinate your light switches and plug sockets with your interior design. Contrast them with your wallpaper or match to your paint colour. The combinations are limitless. You've really got no excuse any more! Personally, I could look at the possible options for hours… Do I want a switch that fits seamlessly into my design or one that stands out, makes a bold statement and craves attention?
With this being said, what better way to show off our collection of stunning light switches than to match them with members of our team! They're either going to love me for this or punish me by never making me tea again. But here goes…
Keren (Me) is unabashedly smoked gold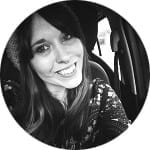 It's rather difficult to portray yourself in light switch form but I shall attempt it. I would say that I am a smoked gold and black single toggle switch… Primarily because it's one of my favourites. For me, smoked gold reminds me of my favourite era, the 1920's. This finish is aptly named too, it has an almost scorched finish and with its swirling tones of navy, green, charcoal grey and coffee brown it makes me think of cigar and champagne-fuelled prohibition parties.
The way the matt gold plate is tarnished also makes each piece unique. You could say that I am unique(ish). I'm pretty sure you won't find another one of me… Apart from my twin sister that is, but even we have our differences. The delightfully retro black toggle detail of this switch blends beautifully with the weathered plate – I love it. If I were this switch I'd like to hang out on a moody grey wall overlooking an eclectically styled interior.
James goes all industrial over contemporary light switches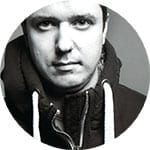 James is our director so I have to tread carefully here. I'd say that he is a black and gold switch. Specifically, a dimmer switch… Mainly because that's what he told me he was and I like my job too much to disagree. But I can absolutely see why he'd go for that. Our black and gold triple dimmer switch is edgy and masculine with a hint of glam… James is often spotted sporting a metallic accent or two on his designer trainers in contrast with an otherwise quite minimalist outfit. Can you get away with calling a man's attire an outfit I wonder…
James loves anything industrial, has an eye for detail and is like a magpie after edgy designs with gold accents – and if it involves a bit knurling to boot, well he's in rapture. The sleek matt black plate of this particular switch provides the ideal backdrop to the three polished brass, gold-effect knobs. And these are beautiful knobs if only you knew the hours James spent on getting the knurling pattern just right. He's a dimmer switch because he has to be in control. And a dimmer lets you adjust your bulbs to set the ambience of your room with precision.
Ally's getting tough on grungy double plug sockets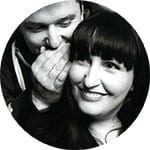 Ally is our resident fashionista. She's super-cool. A well-known blogger, she has her finger well and truly on the pulse of up and coming trends. Her style is tough and edgy with a definite bias towards grunge… But there's also a little glam accent thrown in here and there for good measure. She's all about the unexpected: designer shoes contrasted with high-street denim. She has a nose piercing, but it's a diamond stud. She has a bob haircut, but wears it casually 'undone'. Her make-up is perfect, but hardly there. She often wears trainers, but usually with a wedged heel. She's a fan of designer handbags, especially when they have studs. How does she pull it off so effortlessly?
So for Ally, I'm actually going to go for one of our sockets; a tarnished copper and black double plug socket with USB port. Tarnished copper because each piece is unique. The warm colours of deepest oranges shot with violet purples and turquoises are mesmerising. However, it's still a tough, industrial-looking socket. The matt copper is distressed and rugged but in contrast, the black socket surrounds and switches are sensible and practical. What's more, the USB charger port is exceedingly useful. How many times do you have to unplug something just to charge your phone? Not any more. So, Ally is a tarnished copper USB double plug socket because she loves things that not everybody else has and she's attracted to anything that looks amazing yet is ultimately practical.
Tony's simply an uncomplicated retro toggle switch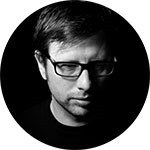 Tony claims that he's a white and black toggle switch. Simple and uncomplicated with a quirky retro twist – his words not mine and who am I to disagree. Tony's known in the office for his terribly archaic dad jokes which worryingly we all find hilarious. He likes to speak his mind and keeps us all thoroughly entertained with his anecdotes. I'm a little surprised at his choice, to be honest, these contemporary light switches are a minimalist, high contrast affair and Tony's personal style seems to be softer than that. A tone on tone look usually of blues and burgundy with the odd red accent.
So for this to work for Tony, it would have to be placed on a white wall in a relaxed modern rustic interior. Perfect for matching to a white enamel light shade hung from the ceiling with some lovely fabric cable. Clean, simple and stylish. A toggle switch that ultimately looks great anywhere from a contemporary open plan living space to a warehouse-style apartment… much like Tony who gets along with everyone!
Liz goes for gold with black toggles

Liz is definitely a gold and black toggle switch kind of lady. Surprised? Well on the surface she appears reserved, highly organised and exacting. Doing everything by the book to ensure that you, our customers, receive your orders on time, every time. But alas, she too has a dark side (sensing a pattern here with the D&R team). On a weekend Liz lets her hair loose; donning her leathers to escape the confines of the city for exhilarating thrills down country lanes on the back of her husband's Ducatti. I kid you not.
It's because of this unexpected rebellious streak that I have classified Liz as a gold and black contemporary light switch. The brushed brass, gold-effect plate of this industrial switch is a sophisticated and timeless classic that goes with a whole host of interior styles from vintage to contemporary. But check out its cool, black toggle switch – a surprising little maverick detail to catapult brass straight into the 21st century. We love to discover these unexpected hidden gems of contrast in our colleagues and to incorporate them into our products.
Lyz's back in black with a designer dimmer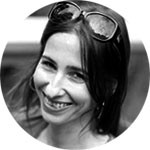 This didn't take any thinking about at all. Ask anyone in the office and they will give you the same response; Lyz is all about black on black. In fact, it's always a little bit of a shock when other colours creep into her wardrobe palette. But don't get me wrong, Lyz is no Goth. Her style is just minimalist; simple shapes and simple lines – albeit in contrasting textures of black. Which make our black on black single designer dimmer switch the perfect contemporary light switches for her.
The unassuming matt black plate with glossy black dimmer detailing is perfectly simple but oh-so-chic. It's all in the contrasting finishes. Of all our designer light switches & sockets, I again went for a dimmer for Lyz, as like James, she's always in control, and a dimmer light switch is the ideal way to stamp your style on a room whilst being able to get your lighting level exactly right. Lights on full beam for preparing the meal and then turned down low to create a relaxing ambience for convivial chatter whilst eating with friends. Such a stylish way to turn your industrial ceiling lights on and off and black literally goes with any colour and style. However, I think this luxe switch is just right for a modern minimalist interior with monochrome walls – be that feature wallpaper or chalky matt paint. A place where this understated light switch will stand out for all the right reasons.
Abigail turns plug sockets on their head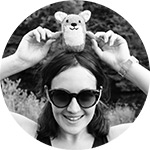 Shall I compare thee to a black and white plug socket? Sounds odd I know but bear with me… If you're ever to encounter an Abigail out and about, you're sure to be fascinated by her quirky nature. She is self admittedly 'old before her time' and literally surprises us every week with her crafty abilities and latest hobbies. She can pretty much do anything with a bit of yarn from crocheting light bulbs to knitting very cute animals. And her hobbies extend from the very practical making her own vintage style clothes to the rather surprising Morris dancing and the latest, Whisky tasting.
These quirky hidden depths to her personality are exactly why she is a black and white plug socket. It's totally on its head; black where it should be white, and white where it should be black. But not in any obvious way. The beauty of plug sockets is that they're not initially overly obvious. You only notice them when you need to use them – as a rule anyway. And that's what we love about Abigail, she's not obvious but when you get to know her she's very interesting and I guarantee unlike anyone else you know. A bit like a topsy-turvy monochrome socket switch that you haven't come across before.
Danielle rebels against white plastic light switches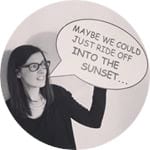 Hmmmmm…this is a difficult one. I would say that Danni is a tarnished copper and silver dimmer switch (actually she told me to say this…I think she's trying to challenge my abilities). However, if you look closely at what Danni wears day to day, her outfit always includes a retro accent. Her sunglasses have a distinctly vintage feel about them, her hair is often swept up into a 50s style ponytail and she favours the classic Audrey Hepburn style 3/4 length black trousers. But never one to conform, she wears them with salmon pink Converse Pumps and a Disney t-shirt! And for this reason, I'm going to disagree and pair her with our tarnished copper and silver double toggle switch.
Basically tarnished copper is one of the team's favourite finishes. It's a combination of everything we love and stand for. An authentically industrial weathered copper plate with two polished silver toggles that makes for a completely unique mix of vintage and contemporary style. Just like Danni herself. The silver toggle detail complements the swirling iridescent copper tones beautifully and cements this switch as a staple for any home desiring an industrial twist. Like Danni, this switch is unique. She's a lover of all things design and I recognise an inner rebel in her. Demure Danni is secretly all about rebelling against the system, and that's exactly what tarnished copper represents.
Luke gets practical with designer cooker switches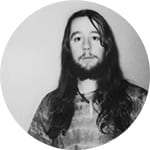 Luke is a no-nonsense kind of guy. He's not about fuss and fanfare and certainly favours function over style any day of the week. Having said that… Like the rest of us would definitely rather look at beautifully designed, designer light switches & sockets than ugly cheap ones. For this reason, I've matched Luke with a silver and white 45amp cooker switch. Utilitarian it is, but at the same time we've given as much attention to crafting this as to any of our other designer light switches & sockets. Its looks mean you could be mistaken for thinking it had been reclaimed and up-cycled from a commercial kitchen. Stainless steel being the choice of the pros.
The silver backplate is the very epitome of industrial style, being plated in a brushed steel finish. The on/off switch itself is plain, high-quality white plastic. This is a very stylish way to wire up your electric oven or induction hob and just goes to show that not everything functional has to be badly designed. This is a minimalist switch that would work in any contemporary kitchen. Match it up with other silver and white switches and plug sockets to finish off your look. A look any professional chef would be proud of.
Beccy flashes her opulent side with a gold dimmer
I shall compare Beccy to a white and gold double dimmer switch – a minimalist switch with a sophisticated twist. Beccy is a straight to the point kind of girl… This is why we get on. This sleek white switch is somehow both unassuming and able to make an impact at the same time. It's ultimately a thoroughly contemporary take on the ubiquitous white plastic light switch. But our wholly redesigned and updated version is altogether more stylish. It has a neat, streamlined look with hidden fittings making it the perfect switch for a minimalist interior.
And Beccy is all about minimalism. She detests clutter and is possibly the most organised person I know. But not many people know that she has a hidden side that loves opulence and excess. We have spent many an enjoyable evening together dining on the finest delicacies a student budget can buy… Usually cheese! This decadence is reflected in the two gold knurled dimmer knobs which contrast beautifully against the satin white backplate. A light switch to bring just a touch of luxury to your rooms. So cool in an all-white room placed on a white wall. Even better of you were to use it to turn a white enamel pendant light on and off… Get in on the action…
Our contemporary light switches and sockets are proving popular with those in the know… They've been featured in My Warehouse Home and Elle Decoration – what better accolade!
Show us yours…
I hope you've enjoyed my round-up of some of our favourite designer sockets and switches and that I've inspired you to banish white plastic switches from your home for good. I've certainly had fun doing it. We're always keen to see how you're using our products so tag us in your instagram pics.