Your May Instagram pics: the ones showcasing our hardware collection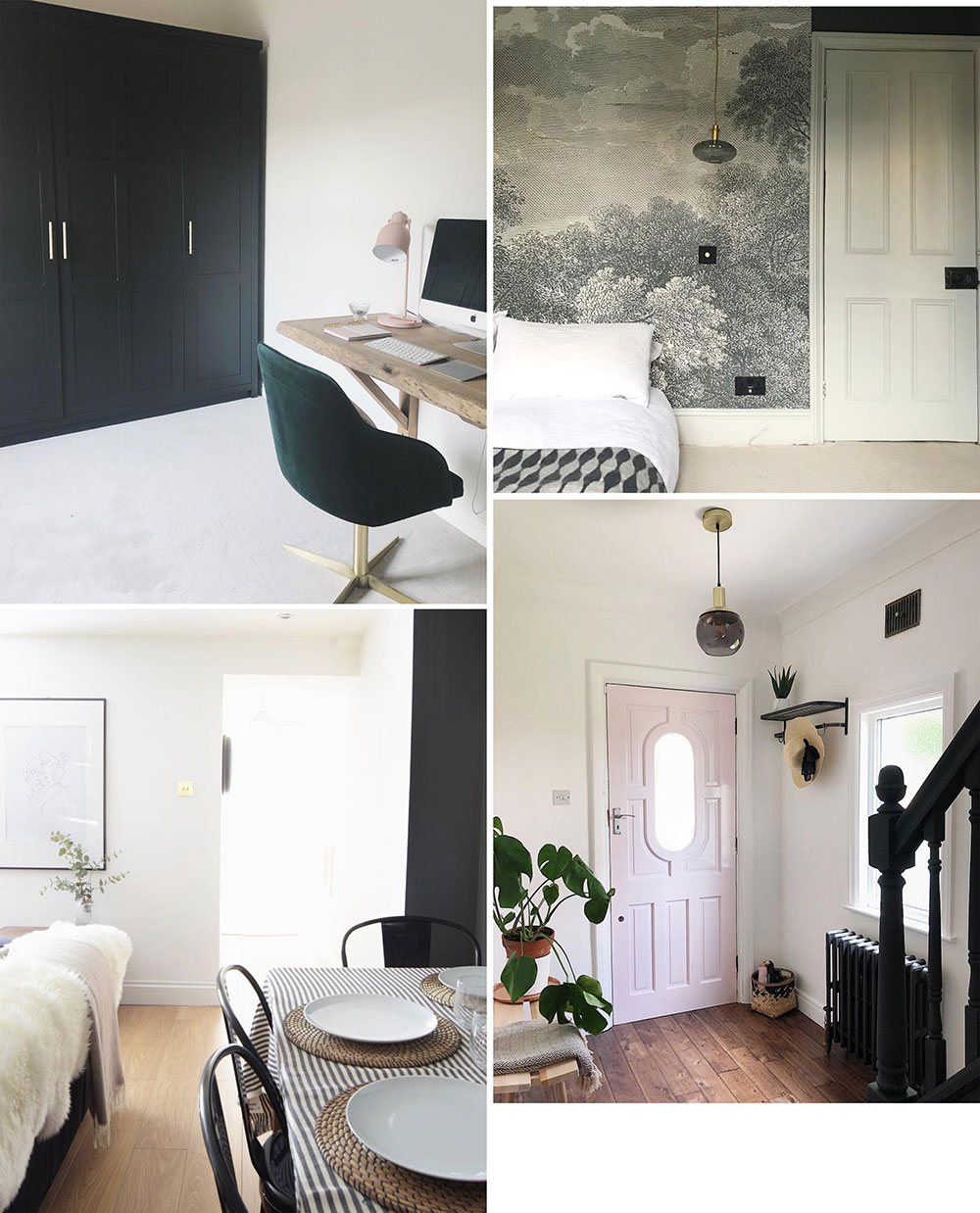 Hello again! I've got another Instagram roundup for you. This month, myself and two other members of the team took a trip down to London to take part in Clerkenwell Design Week. Our gorgeous hardware collection; featuring designer dimmers, switches and sockets was on show along with our kitchen handles and knobs – and a few new products as well! It has to be said, we're rather proud of our hardware collection and it seems that all you lovely followers of ours are feeling exactly the same way…
May has been all about small updates. You don't need to spend a lot to completely transform a room. Some new cabinet handles can turn a kitchen from drab to fab. No one really likes those boring plastic electrical switches and replacing them with some of our exclusive toggle switches will definitely add a wow factor your rooms.
Paint is also a quick and easy way to change the overall feel of a room. And, if you change your mind a few months down the line, just repaint! We all have a space in our home that could do with a bit of TLC and the smallest of changes can make a huge difference – here's how you're doing it…
Feeds featuring our hardware collection…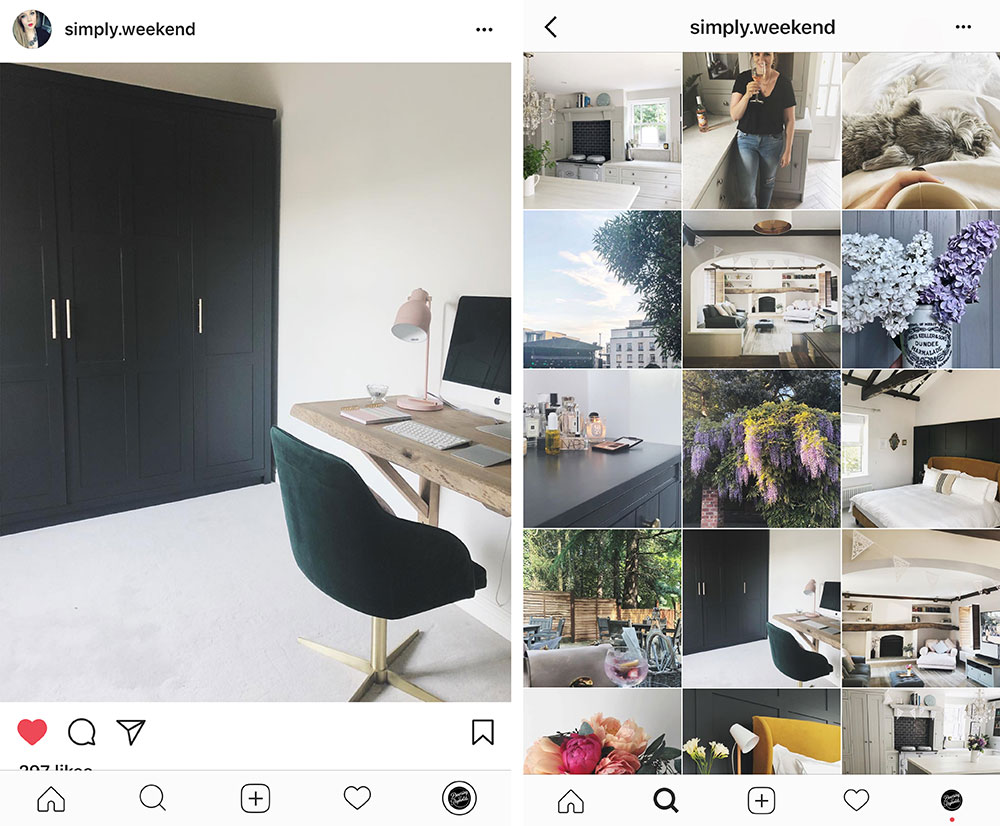 Simply.weekend's Office Makeover
We just love Phoebe's stylish and chic office transformation. Her Instagram Stories showed the transformation of this empty shell into a fabulous office space with some seriously beautiful wardrobes. The panelling on the doors gives the room some added luxe. We love the contrast of the black paint with our brass Skyscraper handles – stunning! We can't wait to see what Phoebe does with the rest of her home.
Check out more of Phoebe's stunning pictures on her feed.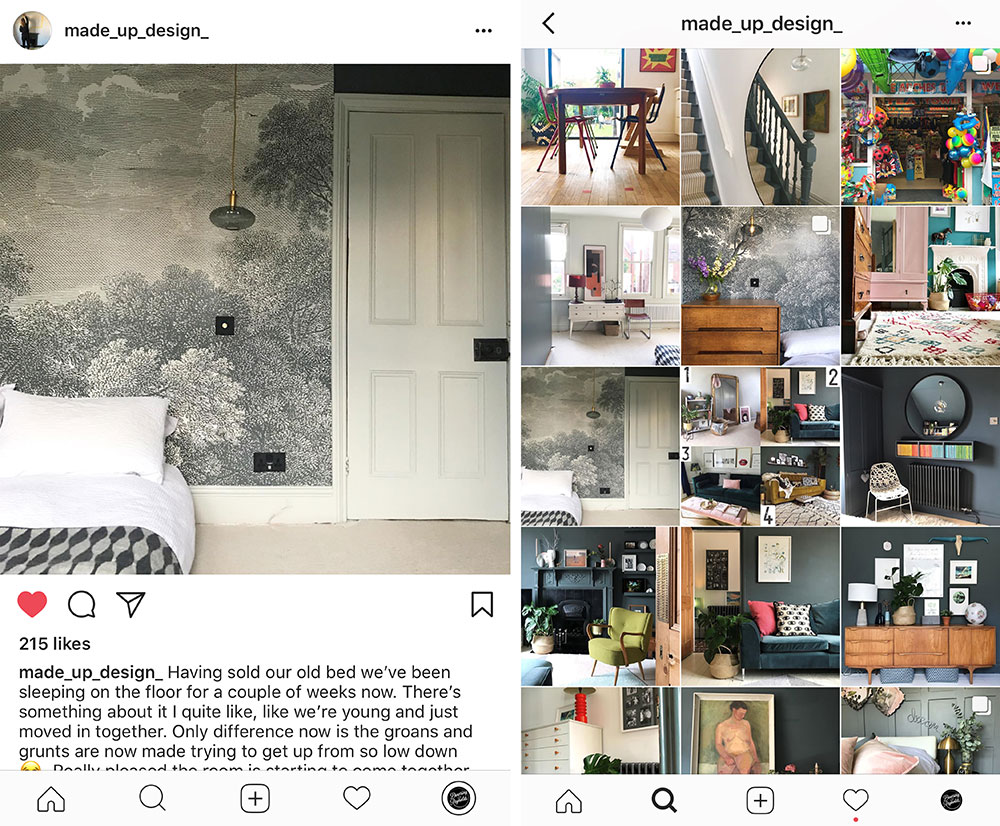 Made_up_design_'s Statement Walls
We love a statement wall and Helen's fabulous wallpapered bedroom is no exception. This greyscale wallpaper is lovely in this neutral room. It looks fantastic with the light carpet, white skirting and dark paint and Helen has chosen our black dimmer switch with gold toggles to coordinate with the brass accents from the sidelight. Tucked away just by the door, is one of our very handy black double sockets with USB charger. Just lovely.
Check out more of Helen's house transformation on her feed.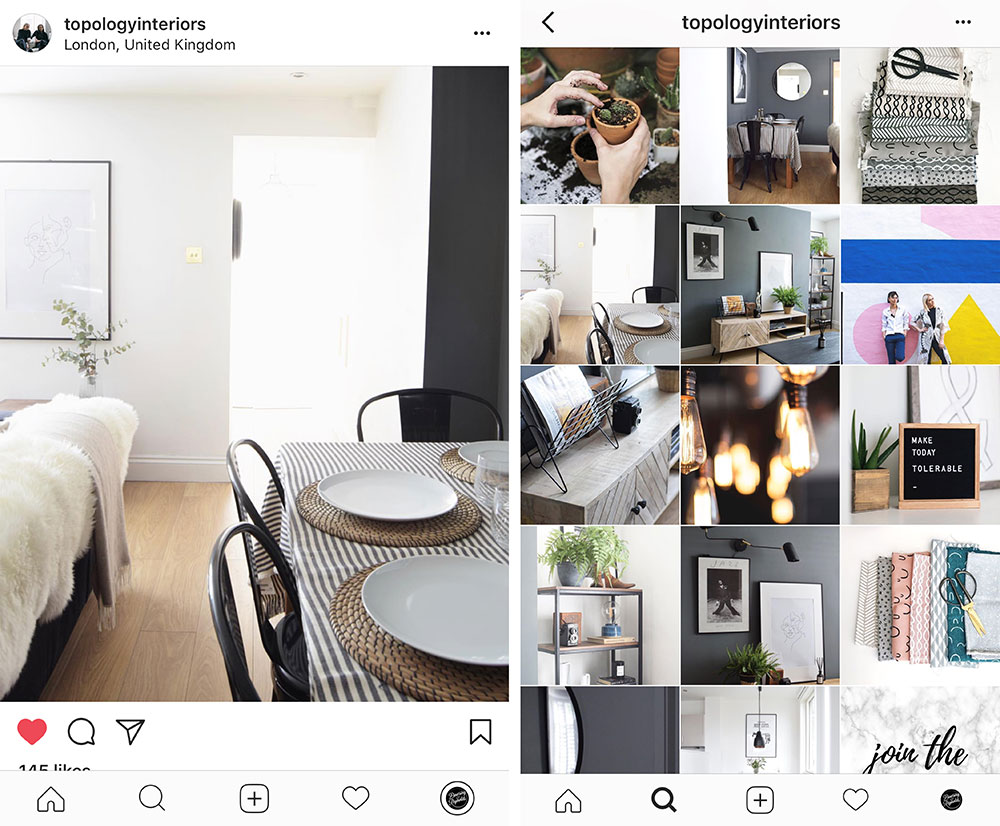 Topologyinteriors' Fabulous Rental Transformation
Can you believe Athina's home is a rental? It's amazing what you can do with a lick of paint and permission from your landlord! Athina has turned her basement flat into a chic home, thanks to a mixture of dark walls, patterned-wooden furniture and some serious styling. Athina has also added some of our brass toggle switches to replace the plastic ones that were originally there. Our switches fit a standard backbox (35mm depth) so there's no need to be carving out a new hole in the wall and risking your deposit! We can't wait to see what Athina does with the rest of her apartment.
Check out more of Topologyinterior's stunning pictures on their feed.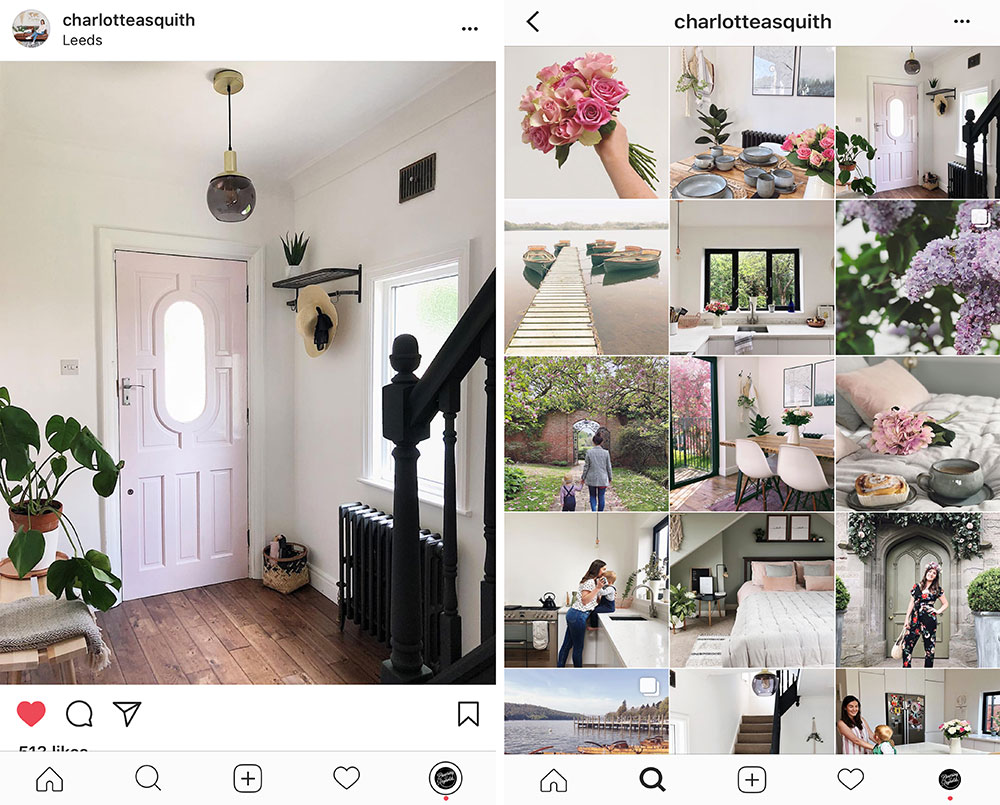 Charlotteasquith's Entryway Update
We just love Charlotte's feed. We're huge fans of how she's decorated her home and the latest update to her entryway is no exception. We're so happy she kept her statement pink door- it goes beautifully with the whitewashed walls and our All The Lights Out matt wood paint which has transformed her stairs. Our matt wood paint has been formulated to achieve that perfect, almost matt finish, but with a bit of durability. Perfect for a stairway. And if you're ogling Charlotte's immaculate paint job then we've written a guide to achieving that perfect finish; Prep like a boss, paint like a pro be sure to check it out!
Have a nosey around Charlotte's home by checking out her feed.
Do you want to see your pictures in our next monthly roundup?
Be sure to tag your pictures of your gorgeous home featuring our products. And, don't forget to use our hashtag #dowsingandreynolds. You might be seeing your picture being featured next month.