Marsala – the rich red-brown colour having a renaissance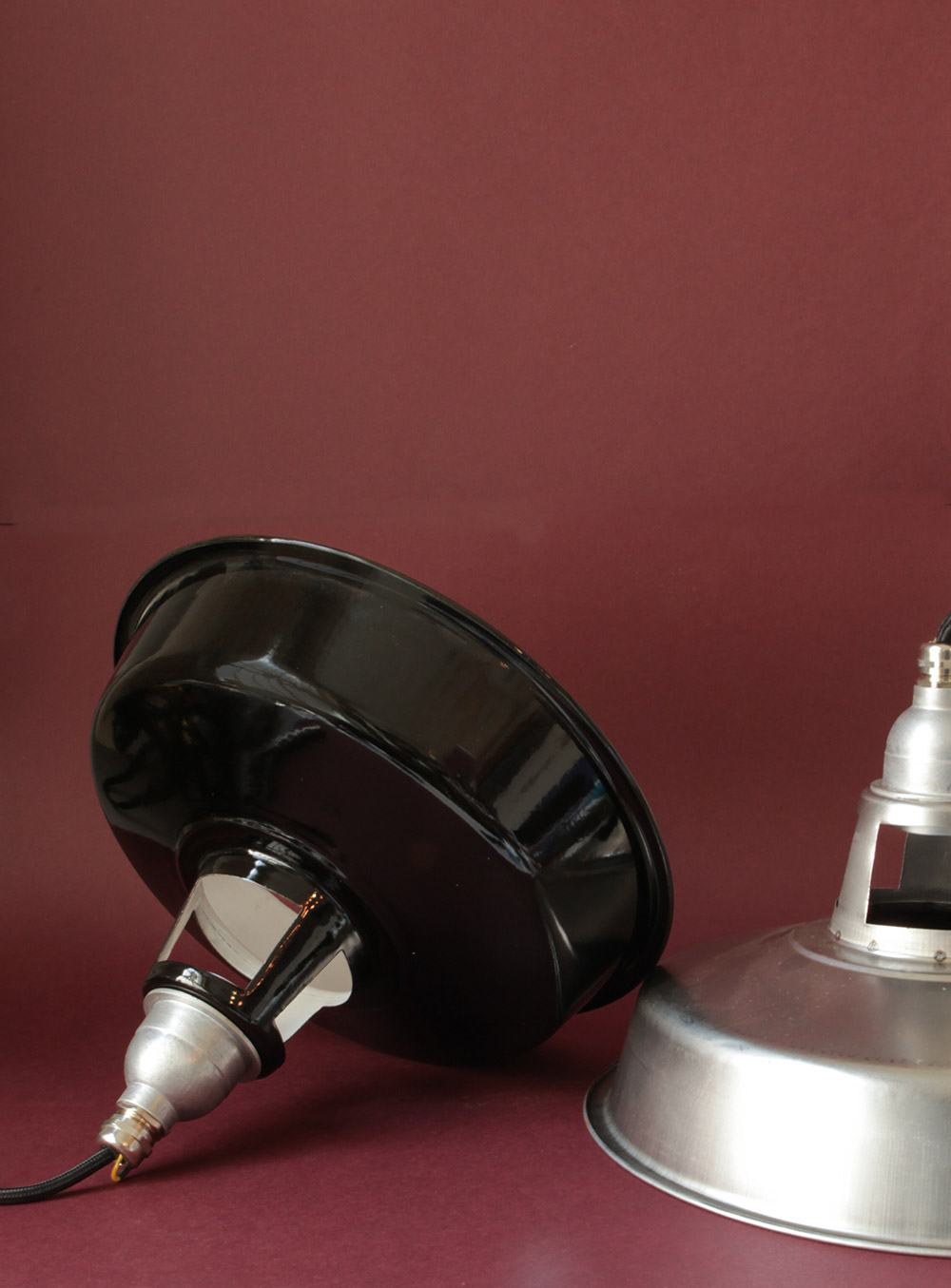 It probably hasn't escaped your notice that Marsala is Pantone's colour of the year 2015 – Pantone describes Marsala as… "A naturally robust and earthy red wine, Marsala enriches out minds, bodies and souls". Well the colour might enrich, but we're not sure about the wine itself!
We think the colour Pantone Marsala is more like a good burgundy wine that's had a splash of cream added to just soften it around the edges and take away some of its rich intensity. It's an indulgent, rich tone with red-brown undertones and the dilution just distances it from black, to make it distinguishable in its own right.
We're reading a lot about Marsala being used more and more in interiors. If your industrial-style home has any exposed brick-work then you're already half-way there with the Marsala trend – red bricks with a slightly distressed finish are in the exact right colour range. There's no doubt that muted sage greens, rich creams and hot fuchsia will look amazing. Add in a few accents of copper and stainless steel to complete the sophisticated look.
Renaissance-inspired colour hues, on the whole, are becoming ever popular it seems. In your own home, mix the refined Marsala with intense pine greens, rich plums, chocolate browns, granite greys and air force blues with accents of brass and copper for a luxury finish. And perhaps a bit controversially, we love a splash of primary yellow against a Marsala wall.
In terms of shapes, the overall direction still seems to be quite geometric and minimalist. Our copper diamond light cage would be a brilliant way to accessorise your renaissance inspired interior, whilst maintaining your industrial-esque edge, and would definitely sing against a wall painted in Marsala. Updating your lighting is a really easy and affordable way to embrace a new interiors trend.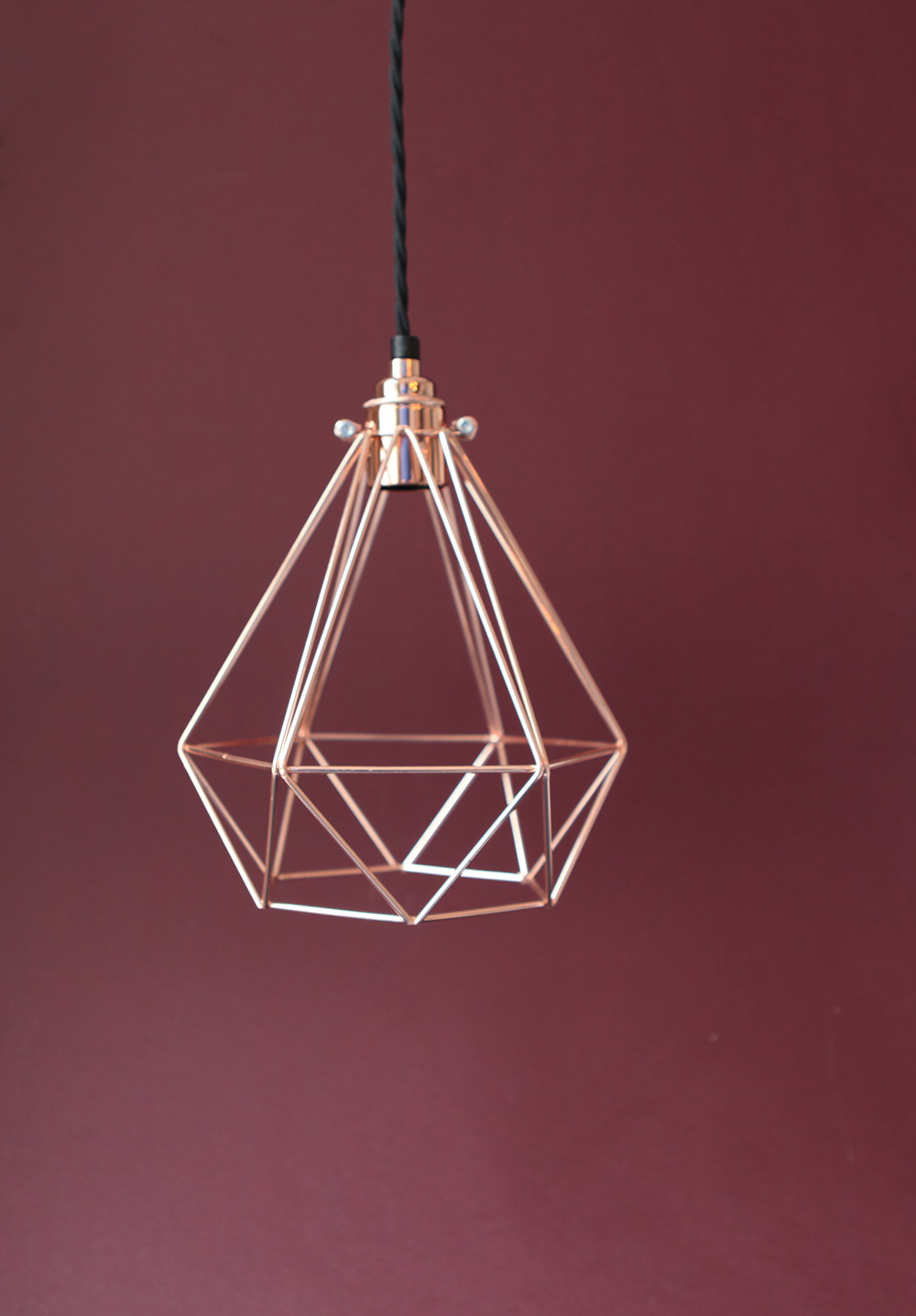 Above: Dowsing & Reynolds copper diamond light cage with polished copper-domed light bulb holder and black twisted fabric cable.
If your budget will stretch a bit further, why not introduce a little classic art into your room… but this wall art has a twist. iBride wall tray art is a fantastic way to get a bit of the classic style into your room in a thoroughly modern way. We love the Le Grand Theatre range – all feature the whole gamut of renaissance colours and will add an element of edgy humour to any wall.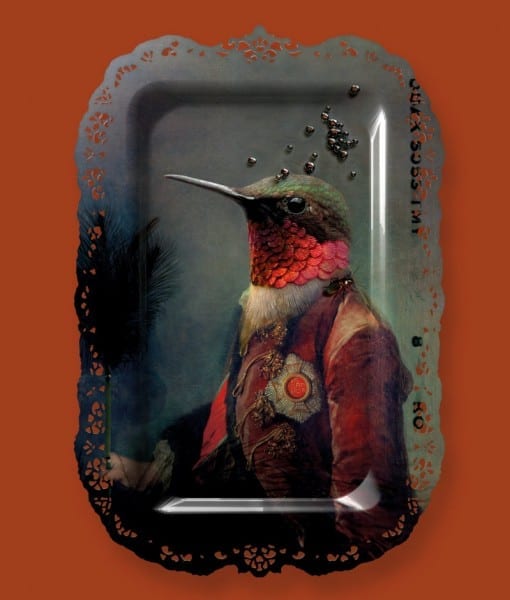 Pictured above: Gallerie De Portraits by ibride – LE GRAND THEATRE | Ambroise £109.99
The eagled-eyed amongst you will have noticed that we've (well James has) been busily re-shooting some of our product photos. And somewhat coincidentally to me writing this article, he's chosen a pallet of soft, deep and muted colours for the backgrounds – one of which looks suspiciously close to Marsala! However, James didn't pick the colour purely because it's bang on trend right now – he picked it, and the rest of the pallet, because the Dowsing & Reynolds brand wanted to take a small step away from the minimalist black and white Scandinavian theme we've had for a little while now… but not too far!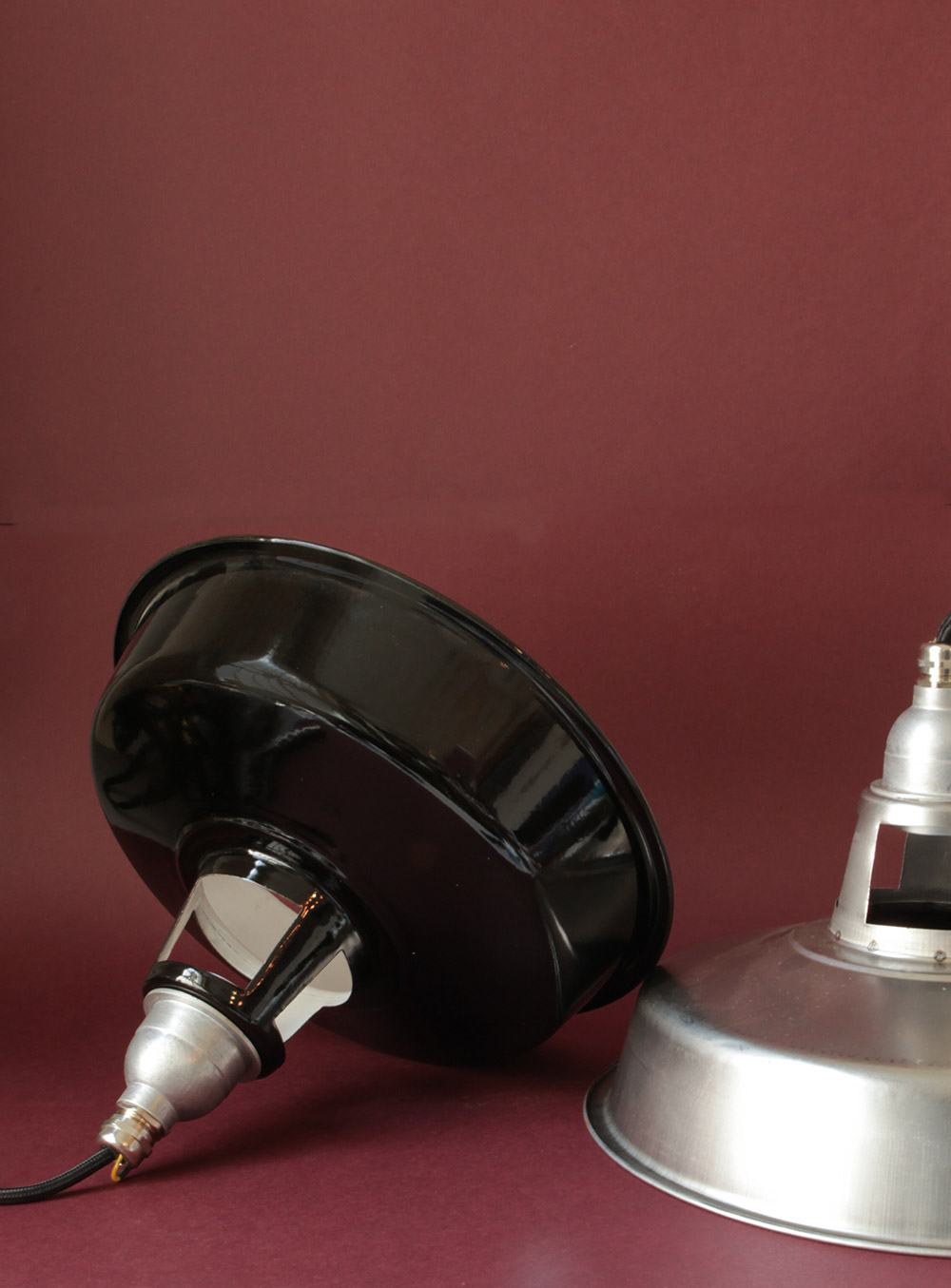 Above: Dowsing & Reynolds industrial-style enamel pendant lights
We wanted to add some warmth and depth to our brand, softening the edges a bit without compromising style and design – ergo the new colour pallet. Really we've chosen a collection of Renaissance colours; earthy mineral pigment colours like burnt sienna, alizarin crimson, raw umber, yellow ochre, Prussian blue, vermillion, malachite, ultramarine. All colours you may have found in classic oil paintings and frescos by Angelico, Botticelli, Bellini, Leonardo da Vinci, Michelangelo, Raphael and Titian to name but a few of the renaissance masters. As a slight aside, the renaissance movement began in Italy during the 14th century and included many famous painters and sculptors – it was overtaken by Mannerism in the 1500s. The term Renaissance literally means rebirth. How appropriate.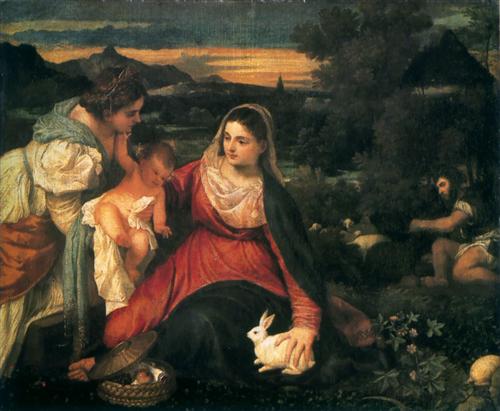 Above: Madonna and Child with St. Catherine and a Rabbit by Titian

So, what is Marsala?
Marsala is a wine produced in the region surrounding the city of Marsala in Sicily – the island off the boot toe of Italy. It can be sweet or dry in taste and its colour can range from gold to amber to ruby red. Apparently the ruby coloured Marsala is made with local dark red skinned grape varieties; Nero d'Avola, Pignatello and Nerello Mascalese. Interestingly, the locals often drink 'vintage' Marsala which differs from the wine produced for export in that it isn't fortified. The Marsala we can buy in the UK is all fortified with alcohol similarly to Sherry, Port and Madeira.
So a brief walk through renaissance art history, an introduction to Marsala wine and some home interior trend ideas. We hope you've found some inspiration on introducing the Pantone colour of the year 2015 – Marsala – into your interior.
Images from: WikiArt