Kitchen Door & Cupboard Handles
Grasping the kitchen door handle, you notice the feel of the intricately knurled surface against your fingertips. The metallic finish glints in the sunlight and leaning in to look closer, you marvel that this small detail has the ability to stop you in your tracks.
Carry on Reading...
Pulling on the kitchen handle, your cupboard door eases open and your attention turns to how satisfyingly solid and sturdy the handle feels in your hand – just one example of how Dowsing & Reynolds creates pieces that make everyday interactions a sensory experience.
It's easy to make even the smallest details count with our premium range of door handles and kitchen knobs.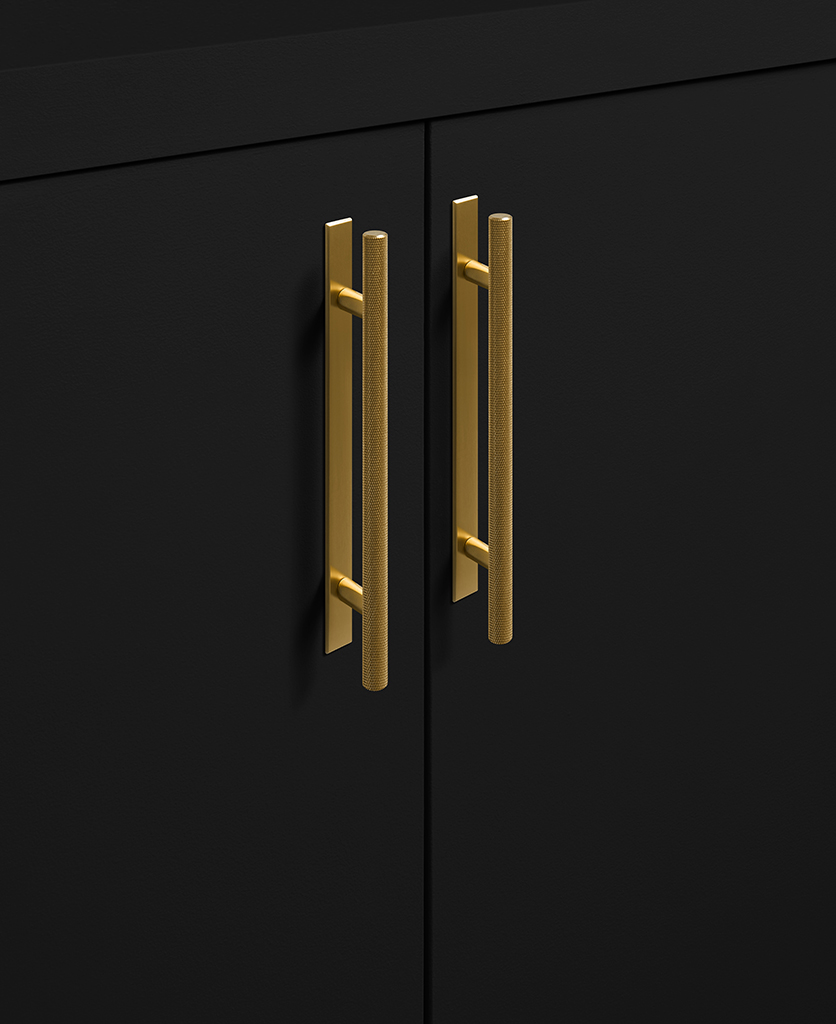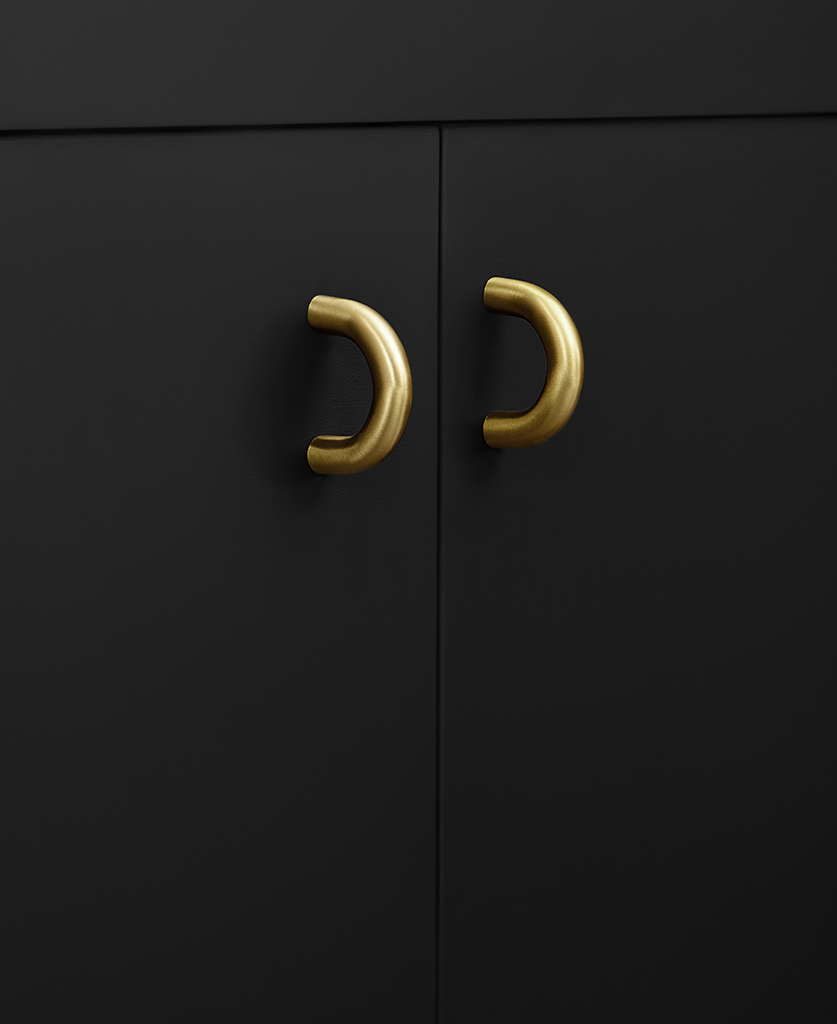 Dowsing & Reynolds'
modern kitchen door handles
leave a lasting impression
Our exclusive ranges are considerately designed to appeal to your senses. Odd as it sounds, a small detail like the cupboard door handles you choose can help you fall in love with your kitchen all over again. 
Choose from our best-selling skyscraper range of textured solid brass door handles, or a more minimalist geometric shape like Taipei. All are available in a variety of colours, some even come in vibrant red if you're feeling bold!
Brass kitchen handles with eye-catching finishes
The solid brass door handles, with their various colours and striking finishes, don't steal the limelight entirely. Our kitchen door handles simply attract your attention momentarily as you reach for them. Gold handles glint beautifully under your kitchen lighting whilst matt black adds drama and intrigue. You'll love them so much you'll find yourself wondering where else in your home you can fit them.
Made from high-grade metal, these interior door handles feel soothingly cool under your fingertips. The carefully considered finishes are as pleasing to the eye as they are to your sense of touch – a small detail that leaves you delighted.
The texture of the metal is smooth, almost satiny. Then there is the weight - these kitchen door handles are sturdy, giving a firm sense of quality.
Dowsing & Reynolds' kitchen door handles are the perfect blend of form and function. They're sturdy and elegant. Ergonomically designed and stylish. And above all, they're timeless so you'll never have to worry about them going out of fashion.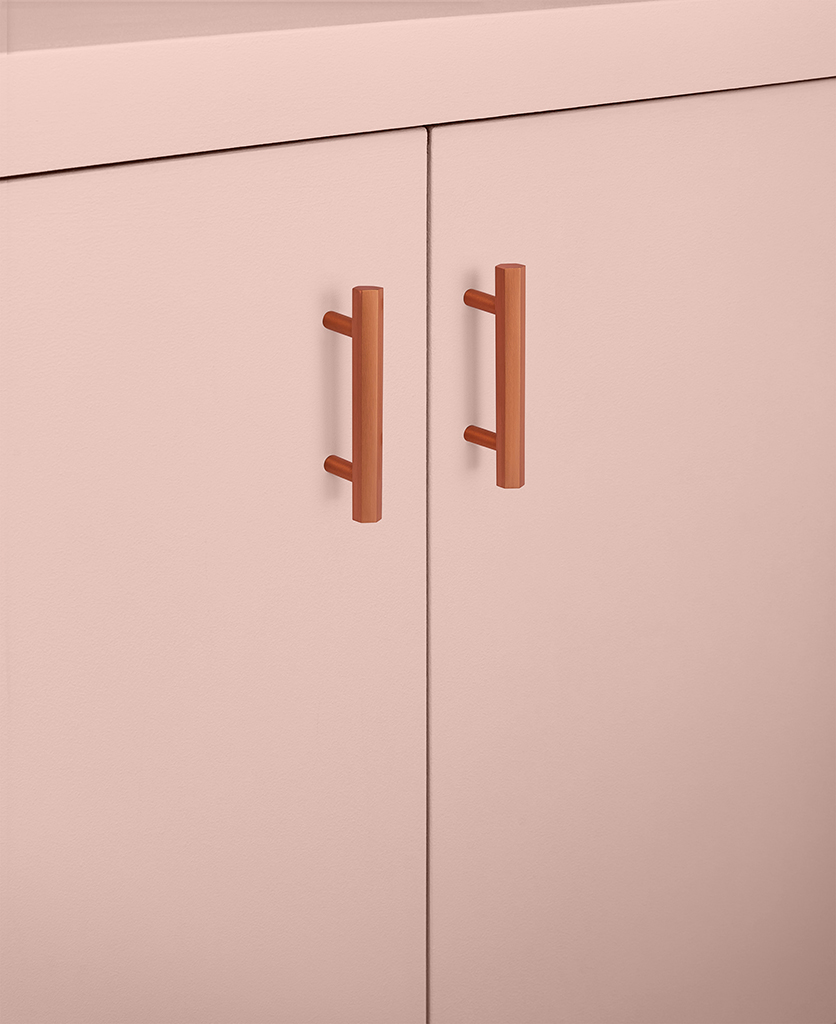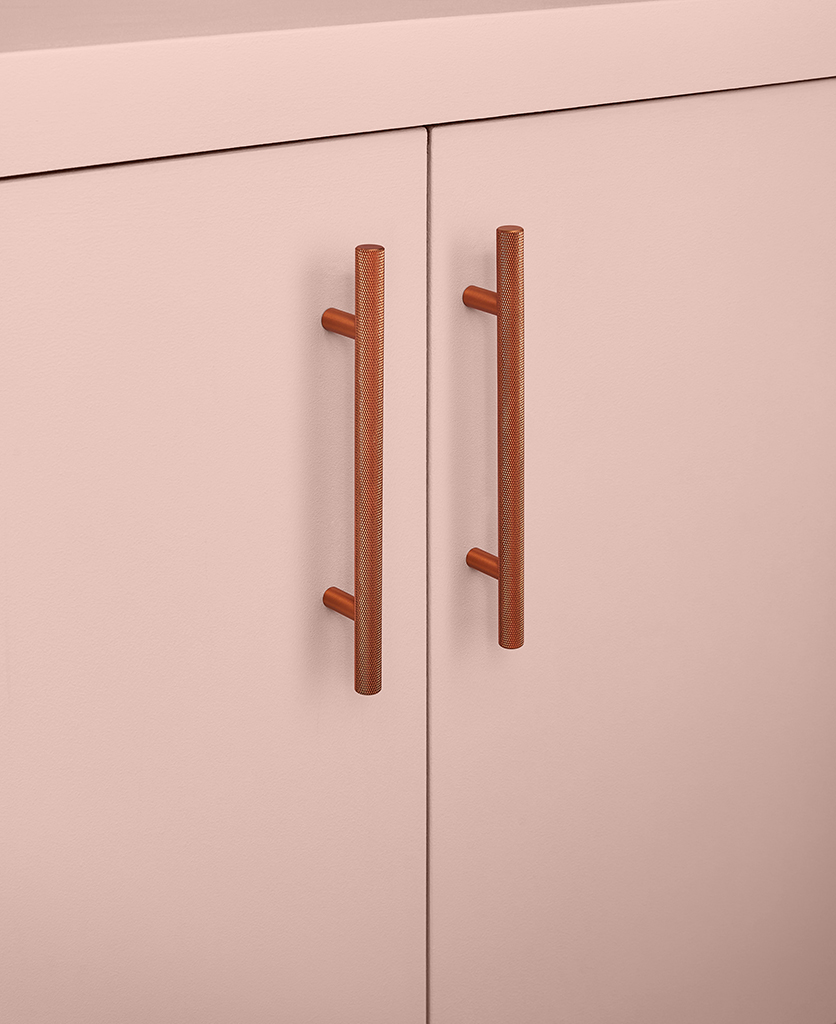 Rekindle love for your kitchen 
Wandering into your kitchen to make a coffee, you experience a moment of sheer happiness and relief. Everything finally fits into place. 
All the small details you overlooked for so long have now been replaced by quality, designer pieces. You delight in the look and feel of your copper kitchen handles and knobs at every grasp.
Your synchronised light switches and sockets create a gorgeous visual harmony that reflects the way you feel about your life: calm, relaxed, and content. 
As you flick the chrome rocker switch, the satisfying click signals the end of another day in the home you've turned into paradise.
At Dowsing & Reynolds, we believe that the little things matter. Every detail is important when it comes to creating a space that feels like home. We carefully curate everything from bespoke lighting to kitchen taps in one place, so you can easily find the foundational elements for your room with matching finishing touches.
We're here to help you create a space that makes you feel like you're in your very own sanctuary – one where every meal is made with love, and where every interaction is made a little bit more enjoyable.