Lighting on George Clarke's Ugly House to Lovely House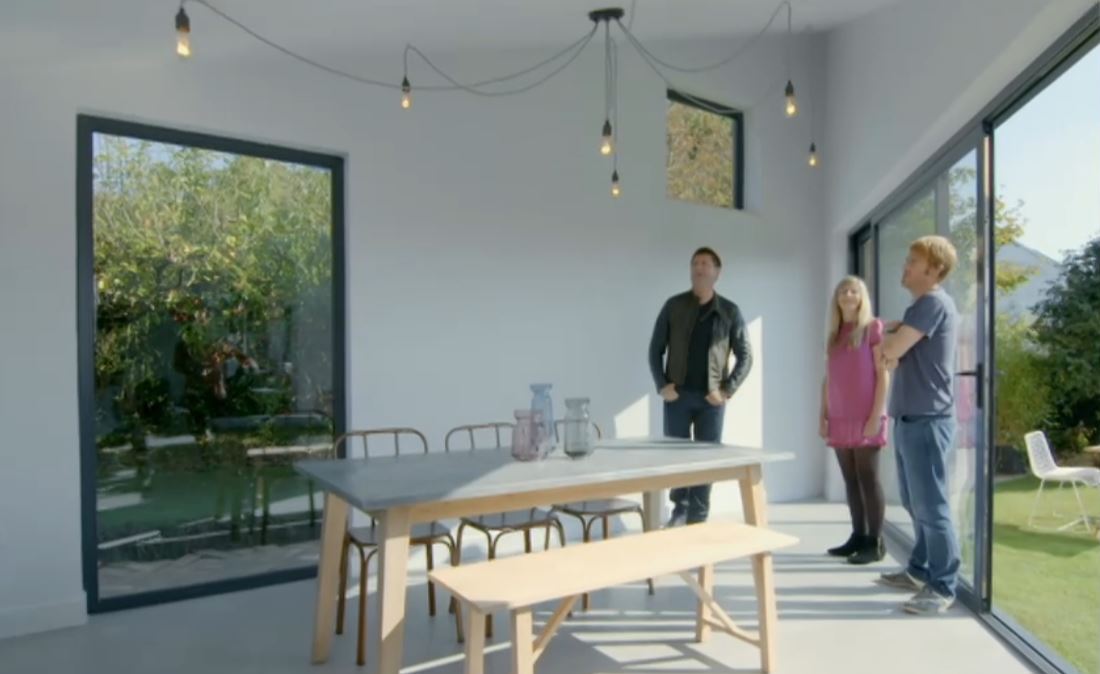 Did you see our lighting on George Clarke's Ugly House to Lovely House last week on Channel 4?
Ugly House to Lovely House is a brand new series for Channel 4 and it champions the power of great architecture to transform undervalued and unloved British homes into exciting spaces in which to live.
In each programme, innovative and awarding-winning architects will grapple with an "ugly" house and remodel it into a home that works and excites the owners.
You can watch episode one on demand here. It covered Tony & Sarah's dated pebbledash 'ugly house' in the Vale of Glamorgan which George Clarke and architect Greg Blee help to turn into a 'lovely house'.
In their showpiece extension, they created some fantastic lighting with items from our 'Create Your Own Lighting' range:


They used:
7 Cable Entry Multi Outlet Ceiling Rose in Farrier Bronze
E27 Bulb Holders in Farrier Bronze
Medium Globe Loop Filament Vintage-style Light Bulbs
We absolutely love what they created, the vintage-style builds will give a gorgeous ambiance to the room when it gets dark, making it feel cosy. In the daylight, it's a real show-stopper of a light. It gives the home a touch of industrial luxe to match it's new kitchen, wooden accents, cladding and grey painted brick. Lovely!